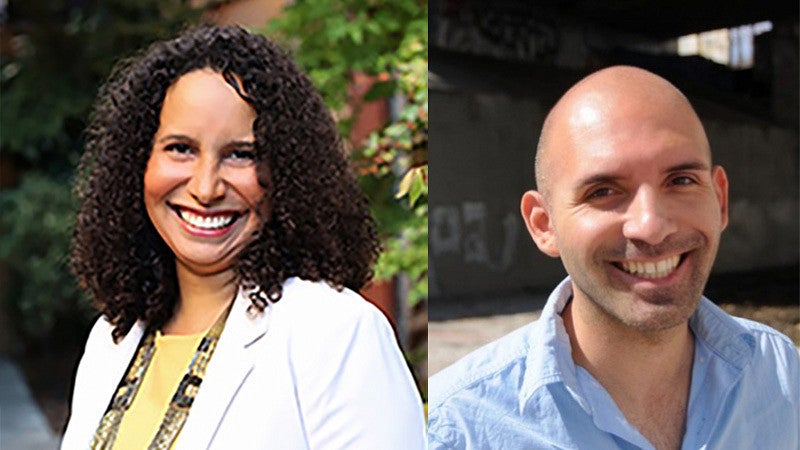 During a virtual international awards ceremony in December, the Pacific Northwest Just Futures Institute for Racial and Climate Justice (JFI), part of the University of Oregon's (UO) Environmental Initiative, became the second winner of the Association for the Advancement of Sustainability in Higher Education's (AASHE) Racial Equity and Sustainability Collaborations Award, one of the twelve national awards of the annual AASHE Sustainability Awards.
Winning this prestigious award reinforces the need for higher education to step up and guide sustainability work and research. 
"The 2022 AASHE Sustainability Award winners demonstrate an inspiring passion for progressing sustainability at their campus," said AASHE's Executive Director Meghan Fay Zahniser. "They are raising the bar and evolving what sustainability in higher education looks like."
UO professors Alai Reyes-Santos and John Arroyo were present to accept the award and praise their team for their hard work not only developing the project but also for their commitment to fostering community-based collaborations, a necessary development for creating a just climate future for all.
The institute was acknowledged for its applied, publicly engaged research that addresses the intertwined issues of racial inequality and climate crisis in innovative ways and was selected for successfully integrating racial equity and social justice with sustainability. The JFI's commitment to fostering community-based collaborations that advance racial equity and social justice reinforces the University of Oregon's commitment to creating a brighter future for tomorrow.
Competition for the awards was fierce, with more than 430 nominations submitted for the awards and only 12 winners identified and celebrated.