The University of Oregon Arts and Administration Program (AAD) is helping provide organizational leadership and staffing at the 2013 Cinema Pacific Film Festival, a week of films, exhibitions, receptions, and performances April 17-21 at venues in Eugene and Portland.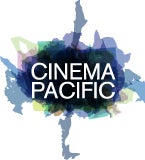 This is the fourth year the festival will give students and members of the public an in-depth exploration of international cinema and film culture from Pacific-bordering countries. The 2013 festival will highlight cinema and filmmakers from Singapore and Mexico.
"Cinema Pacific is a good example of an arts program that stems from the university but also bridges into the community," says Mary Morgan, an AAD graduate student who is serving as the festival's media manager and audience engagement coordinator this year. "It's independently made, it's international, it's stuff that you wouldn't normally have access to but that we have made available for an affordable price."
Morgan is one of three graduate students serving in leadership roles for the festival, which is intended to give students hands-on experience in planning and managing a film festival. Students can join the festival staff while taking 2-8 credits of the AAD festival operations practicum, run by festival Director Richard Herskowitz and Operations Manager Larissa Ennis.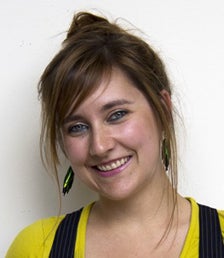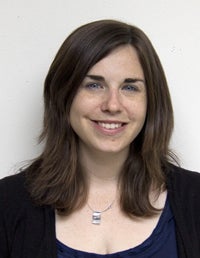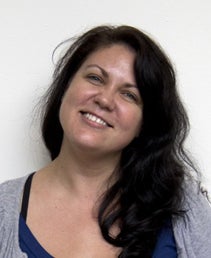 Photographs by Cody Rappaport.
The UO School of Architecture and Allied Arts (A&AA) has been the academic home of Cinema Pacific since the festival began. The AAD program offers hands-on experience to graduate students who help staff the festival's operations; this year, students from the Department of Art's Digital Arts Program are also lending a hand by working on a video project.
Through its efforts on the festival, A&AA was instrumental in developing UO's offerings in film studies, Herskowitz says. "Cinema Pacific was one of A&AA's major contributions to the Cinema Studies Program."
While headquartered in Eugene, Cinema Pacific's extraordinary film production and exhibition opportunities link A&AA to communities far beyond the UO campus. And as current artistic director of the Cinema Arts Festival in Houston, Texas, Herskowitz is able to share with Cinema Pacific staff his experience and connections at other film festivals.
"The films are selected carefully," Herskowitz says of Cinema Pacific. "They are meant to provide an in-depth look at the national cinemas we are featuring. In many ways the festival brings to Eugene the level of film culture that major cities are lucky to have."
AAD graduate student Meghan Adamovic is coordinating the Adrenaline Film Project for the second year. Cinema Pacific offers Adrenaline as a competitive workshop, where teams are given 72 hours to write, shoot, and edit a film alongside film industry mentors brought from Los Angeles.
"I like the intensity of it all. They're trying to make something – good – in 72 hours," says Adamovic. "How cool is that?"
Laurette Garner, Adrenaline's associate coordinator, will shadow Adamovic throughout the planning and management process. A first-year student in the AAD graduate program, Garner is expected to become coordinator next year after observing how Adrenaline runs.
"I've always loved the arts," says Garner. "I wasn't an artist myself so I thought at least I can be an arts administrator."
This will be Morgan's second year both in the AAD master's program and on the Cinema Pacific staff. When she's not working on social media strategy, publicity, or survey development, she will provide another set of helping hands during the week of screenings. "Hands-on things like putting on an event … it's really invaluable," she says.
Most Cinema Pacific Festival staff are students from the Cinema Studies Program. Cinema studies became an official major in the first year of the festival's operations, and therefore provided new majors with a hands-on opportunity.
Cinema Pacific is now a coalition of the Cinema Studies Program, Academic Affairs, A&AA, the School of Journalism and Communication, and University Relations. However, A&AA will contribute more than just the three graduate students from AAD this year. Students from the Department of Art's Digital Arts Program are creating "digital piñatas"—exploding video projections—for the Fringe Festival's fiesta party.
The Fringe Festival, hosted by Cinema Pacific, invites participants to play with audio and video and create a 2-5 minute remix that responds to a classic film. This year's contest features the 1960 Mexican film "Macario." Winners receive a cash prize.
"We really have something for everybody," says Morgan.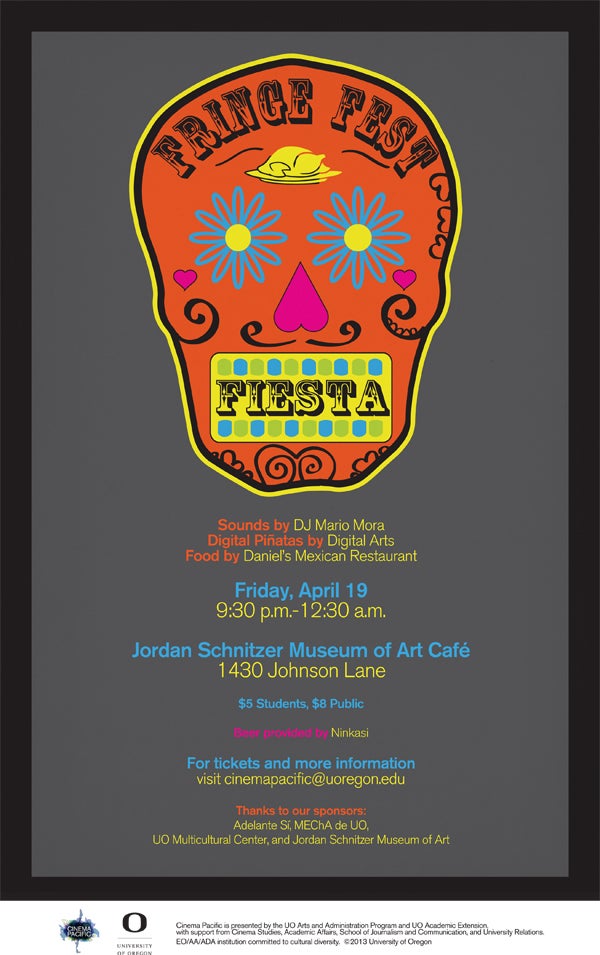 In order to gain a wider audience, events and film screenings will be held in Portland, the UO campus, and locations around Eugene.
Festival highlights will include screenings and guest lectures by Mexican screenwriter Guillermo Arriaga in Portland and Eugene. Documentaries by award-winning director-cinematographers Natalia Almada and Pedro Gonzalez-Rubio will also be screened.
The festival will also highlight art and film from Singapore, including an installation and Skype performance by Singapore media artist Ming Wong at the Jordan Schnitzer Museum of Art (JSMA) in Eugene and White Box in Portland April 4 to May 4. Singaporean filmmakers Colin Goh and Yen Yen Woo will be presenting a feature film, a lecture, and their latest project—a comic book iPad app.
Each year the festival features filmmakers from Oregon. This year will include the Best of the Northwest Filmmakers Festival, featuring the festival's 2012 audience prizewinner for best feature, "Buoy", with an appearance by filmmaker Steve Doughton. Portland director Brian Lindstrom will introduce "Alien Boy: The Life and Death of James Chasse," a sensation at this year's Portland International Film Festival.
Other festival highlights include a demonstration by speakers Patricia Zimmermann and Helen De Michiel on media projects that exemplify the spirit of "Open Space Documentary,"an emerging framework for community-based media. De Michiel is a lecturer in the UO Arts and Administration Program, and her students this spring will be curating artworks for Cinema Pacific's website. Video artist Chip Lord will present and discuss three of his independent video artworks in collaboration with the JSMA's "West of Center: Art and the Counterculture Experiment in America 1965-77," and will speak about his Ant Farm architecture collective the following day in Lawrence Hall.
"Festivals are economically vital to the whole ecology of independent and alternative film," Herskowitz says. "Festivals help independent films survive. They are vital to a healthy film culture."
For additional information, visit the Cinema Pacific Film Festival website or download the event brochure.
Meet two UO alumni discussing how Cinema Pacific contributed to their careers in this video.
Story by Cari Johnson