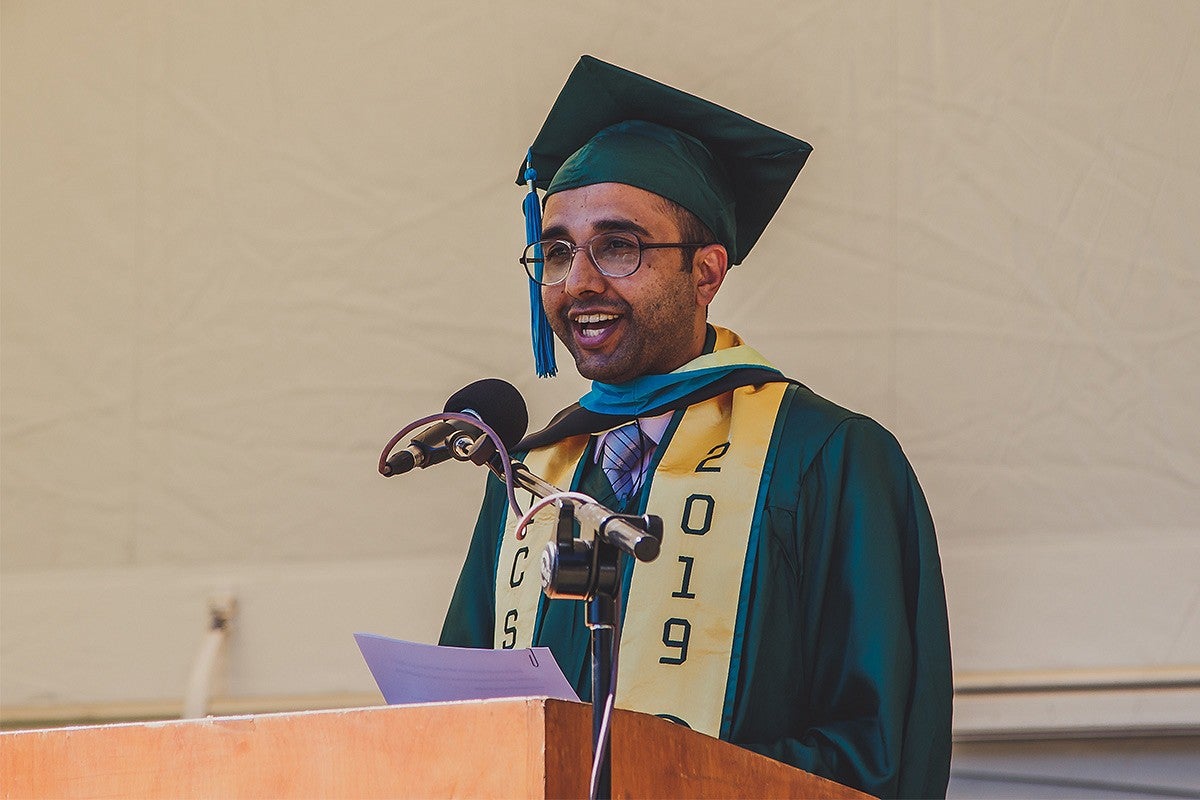 In the Banke district, some 320 miles west of Kathmandu, Nepal, Agraj Dangal, MPA, NMN '19, was thinking about pickles.
As an undergraduate studying business and marketing at Kathmandu University, Dangal had gotten involved in philanthropy and volunteering. After graduating in 2012, he cofounded the Institution for Suitable Actions for Prosperity, an NGO that helps empower resource-poor communities in Nepal.
He had visited Banke, which was struggling with an arsenic contamination in the groundwater, and the NGO was providing filters. These efforts, first launched in 2010, were a continuation of the Rural Technology Transfer Initiative organized by students at Kathmandu University and the University of Hong Kong.
Dangal identified that the village needed more than filters, however; the community needed a means of livelihood.
"I'm working with people of various backgrounds and working with them where they are, emotionally and intellectually and resource-wise. That was a soft skill that PPPM gave me." 
"I thought, 'Why not build a small cottage industry for them and help them produce what they produce best—pickles?'" Dangal told the College of Design. Dangal's team organized trainings with food preservation experts on pickle production and the use of preservatives, as well as training on marketing and financial literacy. They also established a partnership with member organizations with the Federation of Woman Entrepreneurs' Associations of Nepal.
 "A lot of these businesses need support, and there are so many things that businesses need that can be provided by nonprofits," Dangal said.
At the same time, Dangal was looking to continue his education, specifically looking for curriculum focused on how nonprofits can support entrepreneurial systems. While he was researching programs, he came across the School of Planning, Public Policy and Management and its research area of social enterprise, as well as work on the subject by PPPM Assistant Professor Saurabh Lall.
"This looks exciting," Dangal recalled thinking and soon enrolled in the Master of Nonprofit Management program. Gradually during that program, Dangal realized there was another piece to supporting small businesses that he wanted to understand: local government. So, Dangal also enrolled in the Master of Public Administration program, which he could complete by only adding one extra year to his graduate studies. While at the UO, Dangal received the Kenneth S. Ghent Scholarship, the International Cultural Service Program Scholarship, the Helen and Barney Woods Nepalese Student Scholarship, and the Clara Nasholm Scholarship.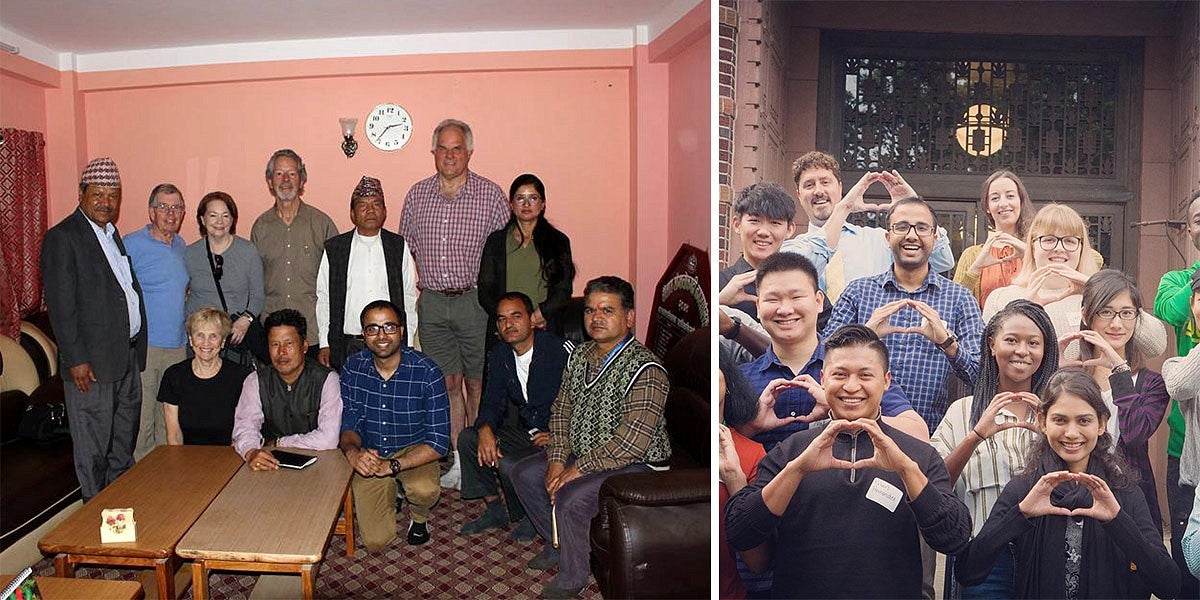 In both of his graduate programs, Dangal was able to immerse himself in local nonprofits and government entities.
For his MNM capstone project, he worked with PPPM Assistant Professor Dyana Mason and other MNM students consulting for the City of La Pine, Oregon, on how to revamp a senior center through board restructuring and attracting a larger membership. La Pine was participating in the Sustainable City Year Program (SCYP), which is a yearlong partnership between an Oregon town or city and the Sustainable Cities Institute, a UO applied think-tank for sustainability in cities.
"The senior center adopted a lot of our recommendations," Dangal said.
And for his MPA capstone, with two other students he completed a research project on the Lane County Open Data Policy. Lane County asked the team to research open-data policies and strategies in comparable government agencies and their effects on the communities they serve.
"I gained a lot of insight into how local governments work from PPPM," Dangal said.
Shortly after graduating in June 2019, Dangal moved to Denver for a position at CEDS Finance, where he currently works as an Operations Officer.
"We are a micro lender that works with people who don't really qualify at traditional banking institutions for a lot of reasons," said Dangal. CEDS provides not only financial support, but also technical assistance. His clients are often immigrants, refugees, and people who have been marginalized or not been able to build credit histories. "Our society has intersectionality. It's not just race, it's income, class, and gender."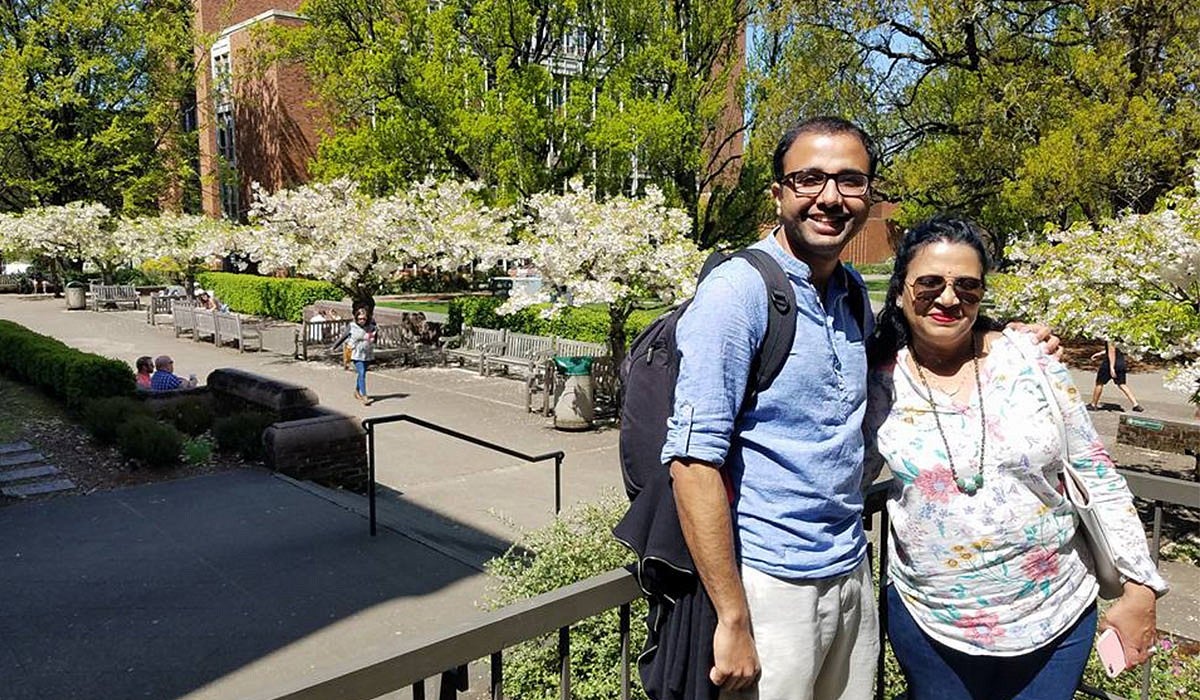 Dangal said that PPPM provided the hard skills—such as financial management, understanding the social enterprise ecosystem— and soft skills to succeed in a position like this.
"I'm working with people of various backgrounds and working with them where they are, emotionally and intellectually and resource-wise. That was a soft skill that PPPM gave me," Dangal said.
Today, Dangal is also supporting nonprofit management courses at Kings College in Nepal, helping design a social entrepreneurship syllabus and teaching remotely the graduate class "Social Entrepreneurship and Innovation."
He also plans to return to his home country.
"I'm hoping to take these skills I've learned here to Nepal," Dangal said. "These skills are really crucial back home."
Agraj is also now on the PPPM Advisory Board. His advice to future PPPM students? Build relationships with faculty, network, and take advantage of the school's resources from the beginning.
"Have a roadmap for yourself," Dangal said. "It's really easy to set the tone of your coursework. If you want to go deeper, there are faculty who can help you go into the weeds. The faculty were really keen on helping the students."