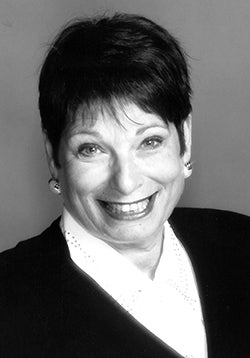 Above: Vera Katz
Former Oregon Speaker of the House and former Portland Mayor Vera Katz will be honored with the 2017 Outstanding Service to Oregon Award during a celebration May 25 of public service and student research, hosted by the Department of Planning, Public Policy and Management (PPPM). The event is free and open to the public.
The gathering begins at 3 p.m. in the Giustina Ballroom of the Ford Alumni Center, 1720 E. 13th Avenue, Eugene. Professor and Department Head Rich Margerum will moderate a panel session, on women and leadership, in honor of Katz from 3 to 4 p.m. Graduate student poster presentations are scheduled from 4 to 5 p.m. Katz's career will be recognized in an award ceremony from 5 to 6 p.m.
The event will also recognize this year's Distinguished Alumnus Award recipient, Talal Al-rahbi, MPA '04, now Deputy Secretary General of planning in Oman. This year's Outstanding Recent Alumna Award will be presented to Jessica Neff, MCRP '07, Land Project and Stewardship Manager of Save the Redwoods League.
The awards ceremony also includes the presentation of a Departmental Service Award and an Outstanding Teacher of the Year Award, with recipients announced during the event.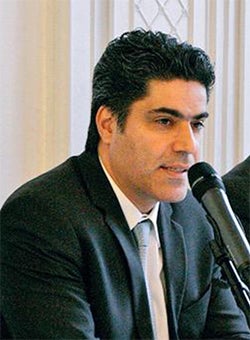 Above: Talal Al-rahbi
Panelists during the women and leadership session, 3 to 4 p.m., will discuss their leadership path and challenges they've faced and share tips for emerging leaders. Panelists include Eugene Mayor Lucy Vinis, Springfield Mayor Christine Lundberg, Multnomah County Commissioner Jessica Vega Pederson, Oregon Housing and Community Services Director Margaret Solle Salazar.  Margerum will moderate the session.
A popular feature of the gathering is poster presentations, from 4 to 5 p.m., of research by PPPM graduate students. Attendees can meet with students to discuss their research and vote on the "best" poster project.
This year's Community Planning Workshop student projects include:
Oregon Film Festival impacts and marketing strategies
Diversifying Eastern Oregon's economy
How transportation and land use affect perceptions of livability in Oregon
Incorporating green infrastructure and low-impact development in Ashland
Cave Junction parks and recreation master plan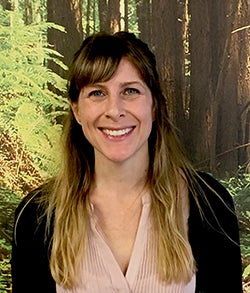 Above: Jessica Neff
This year's capstone Master of Public Administration student projects include:
Evaluation of Oregon Promise, a community college tuition grant program
Strategies for underserved/underrepresented STEM students
Funding coastal restoration, preservation, and resilience
Southern Willamette Valley groundwater management
The Outstanding Service to Oregon Award to Katz will be presented in a ceremony beginning at 5 p.m. Katz was first elected to the Oregon House of Representatives in 1972, and in 1985 became the first woman to serve as Oregon's Speaker, a role she held for a record three terms until 1990.  She sponsored or helped pass legislation on school reform, gun control, and gender-based discrimination. In 1992, Katz ran for Portland mayor, winning that election and re-elections in 1996 and 2000. Governing Magazine awarded her Public Official of the Year in 1994. During her administration, she invested in Portland's future through housing, transportation, and neighborhood revitalization projects.
Her son, Jesse, will accept the honor on Katz's behalf due to her health.
A hosted reception begins at 6 p.m.