A new book by Assistant Professor Gerardo Sandoval, of the Department of Planning, Public Policy and Management, was selected for Honorable Mention for the 2013 Paul Davidoff Book Award. Immigrants and the Revitalization of Los Angeles: Development and Change in MacArthur Park was chosen from twenty-one nominated books.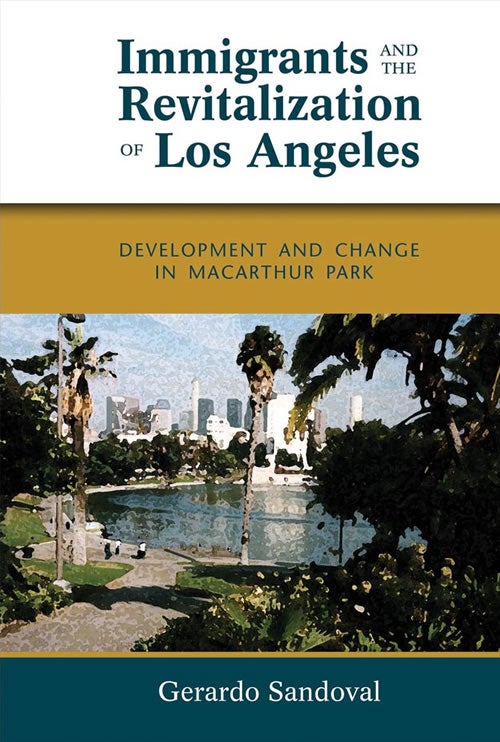 The Paul Davidoff Award is one of the most prestigious awards in the academic planning field and is presented biennially by the Association of Collegiate Schools of Planning. The award recognizes an outstanding book promoting participatory planning and positive social change while reflecting core values of Paul Davidoff, a respected activist academic of modern city planning. This year's award will be officially announced at the ACSP Administrator's Conference, November 14-17.
Sandoval's research focuses on the roles of immigrants in community regeneration, the responses of governments to the presence of immigrants, and the ways that transnational relationships shape spaces that immigrants inhabit.
"Your book is especially fitting for Honorable Mention as it engages with issues of poverty, inequality, and social justice that were central to Paul Davidoff's work," the award committee wrote in announcing the awards. "As an encouraging saga about a successful, place-specific planning process, your work offers information about and insights into the politics of participation which is of great interest to advocacy planners." The book is published by Cambria Press.
MacArthur Park is a low-income immigrant community in Los Angeles, California. Although plagued by crime and violence well into the 1990s, it was able to turn a large-scale redevelopment plan to its advantage. Sandoval's book describes and analyzes how that unusual result came about.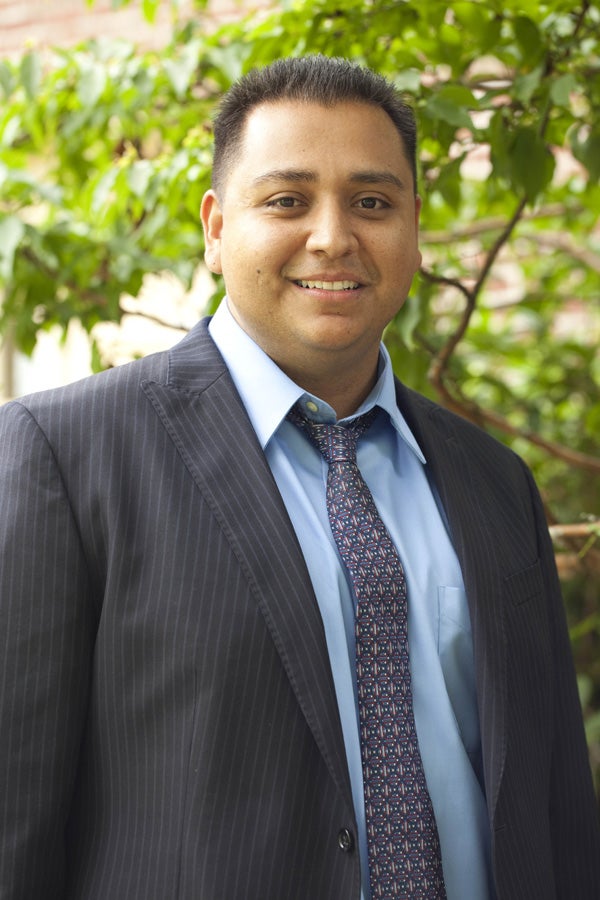 "Sandoval has created finegrained, nuanced insights into the challenging but ultimately successful journey that formerly troubled communities can take toward positive change," Urban Studies said in its review, calling Sandoval's work "an engaging book which never shies away from the difficulties of urban regeneration."
Wrote Pierre Clavel, professor of city and regional planning at Cornell University: "We need a theory of city hall-neighborhood interaction; maybe we have now found it."
Other recent publications by Sandoval include "Latino Urbanism Revisited: Placemaking in New Gateways and the Urban-Rural Interface" (with M. Maldonado), Journal of Urbanism (2012); and "Shadow Transnationalism: Cross-Border Networks and Planning Challenges of Transnational Unauthorized Immigrant Communities," Journal of Planning Education and Research (2013). His courses at UO include urban revitalization in "minority" communities, public engagement in diverse communities, and planning theory and ethics, among others. He is associate director of the Center for Latino/a and Latin American Studies at UO.
Above: Assistant Professor Gerardo Sandoval