Roberto Jiménez, Timothy Beatley, and Lorelei Juntunen are the winners of the 2015 awards for public service conferred annually by the UO Department of PPPM and the PPPM Advisory Council. Assistant Professor Dyana Mason is the department's 2015 Teacher of the Year. The awards ceremony will take place Thursday, May 28, at the Jordan Schnitzer Museum of Art Ford Lecture Hall on the University of Oregon campus.
The awards ceremony will begin at 3 p.m. with a pre-program reception—and displays of graduate projects—followed by the recognition and awards beginning at 3:30 p.m. Jeff Towery, assistant city manager in Springfield, Oregon, will be master of ceremonies. A&AA Interim Dean Brook Muller and Acting Department Head Renee Irvin will provide welcoming remarks. A post-program reception from 4:30-5:45 p.m. will follow.
Roberto Jiménez —Outstanding Service to Oregon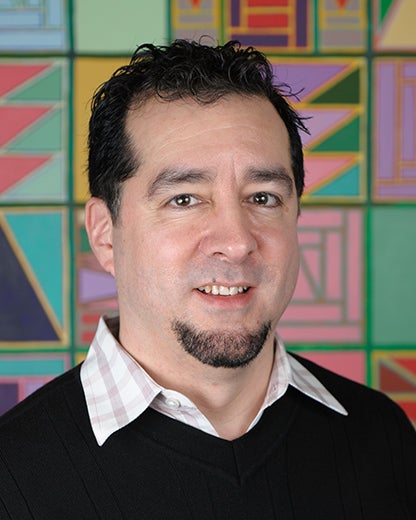 Above: Roberto Jiménez will receive the 2015 Outstanding Service to Oregon Award.
Roberto Jiménez has been executive director of the Farmworker Housing Development Corporation (FHDC) in Woodburn, Oregon, since 2005. A graduate of Harvard University Kennedy School's Achieving Excellence in Community Development Program in 2011, he earned a bachelor of arts in comparative literature from the University of Oregon in 1998. Jiménez is the son of a former farmworker. His ancestors settled in what is now New Mexico in 1650 and his family moved to Oregon in the mid-1950s. 
Jiménez was the coproject investigator in health research projects published in the Cambridge Journal of Biosocial Science in 2010, and, in 2015, in the Journal of Minority Health. He is currently coproject investigator on a multiyear National Institutes of Health research grant with the UO to develop an effective intervention to address health inequities in Spanish-speaking families living in the Willamette Valley. 
In 2010 he was one of nine presenters asked to speak at the first White House Conference on rental housing in America. Jiménez spends much of his time on public policy relating to immigrant Latinos and farmworkers in affordable housing at local, state, and national levels. In 2008 FHDC was instrumental in passing two acts of federal legislation that have had broad impact on affordable housing development nationally. In 2013 he successfully spearheaded with the Oregon Opportunity Network the legislative effort to extend the sunset of Oregon's Agricultural Workforce Housing Tax Credit. He currently is working on public policy issues in the City of Portland, at the State of Oregon, and in Washington, D.C.  
Timothy Beatley—Distinguished Alumnus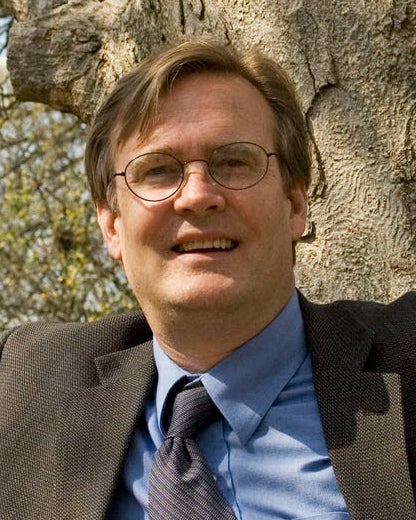 Above: Timothy Beatley will receive the 2015 Distinguished Alumnus Award.
Timothy Beatley is the Teresa Heinz Professor of Sustainable Communities and chair of the Department of Urban and Environmental Planning at the School of Architecture at the University of Virginia (UVA), where he has taught for twenty-eight years.
Beatley is author or coauthor of more than fifteen books, including Green Urbanism: Learning from European Cities (recently translated into Chinese and Korean), Native to Nowhere: Sustaining Home and Community in a Global Age, Biophilic Cities: Integrating Nature Into Urban Design and Planning, and most recently Blue Urbanism: Connecting Oceans and Cities. Beatley's book Ethical Land Use was declared by the American Planning Association to be one of the "100 Essential Books in Planning." Since 2008 Beatley has written a column, "Evergreen," for Planning magazine every other month. He is also a regular contributor to the Nature of Cities collective blog.
Beatley founded and directs the Biophilic Cities Project at UVA (biophiliccities.org), and recently helped to launch a global Biophilic Cities Network. He is also cofounder and codirector, with Reuben Rainey, of UVA's Center for Design and Health within the School of Architecture. He has been the recipient of the All-University Teaching Award at UVA and also received the Outstanding Faculty Award, the state's highest award for faculty at its public universities. 
Beatley holds a PhD in City and Regional Planning from the University of North Carolina (UNC) at Chapel Hill, a master's degree in political science from UNC, a master of urban planning from the University of Oregon in 1981, and a bachelor's degree from UVA.
Lorelei Juntunen—Distinguished Recent Alumna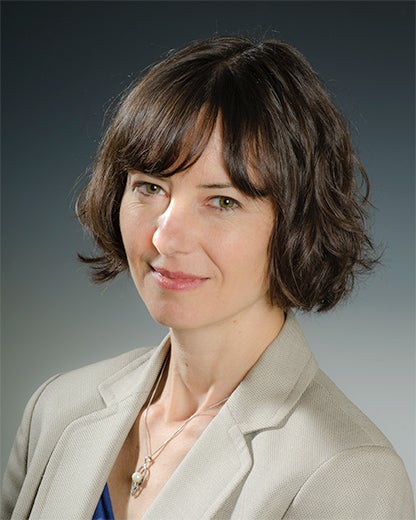 Above: Lorelei Juntunen will receive the 2015 Distinguished Recent Alumna Award.
Lorelei Juntunen is a managing partner and the director of the planning and development practice at ECONorthwest in Portland, Oregon. Juntunen joined the firm after earning masters degrees in community and regional planning and public administration at UO in 2004. 
She specializes in land use and redevelopment finance, policy, and planning. Juntunen has played key roles on pivotal projects throughout the Pacific Northwest and across the country, tackling tough, critical issues facing communities especially in relation to the redevelopment of languishing communities and polluted brownfields. She is a valued team partner known for her ability to coordinate public-private funding strategies for projects ranging from major infrastructure investments to neighborhood-scale mixed-use development. 
She has extensive experience relaying complex technical information in written form and in presenting to diverse audiences, ranging from elected bodies and policymakers to neighborhood advisory groups and business owners.
Dyana Mason—Teacher of the Year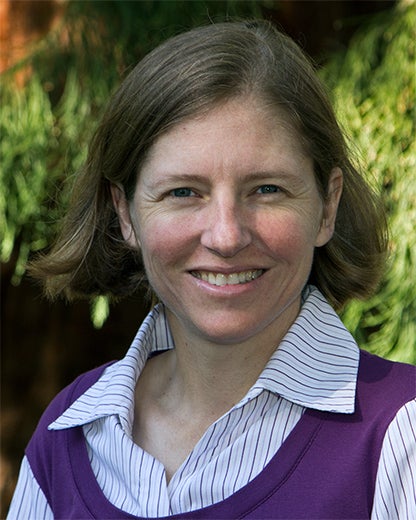 Above: Dyana Mason will receive the Teacher of the Year Award.
PPPM students selected Dyana Mason to receive the 2014-2015 PPPM Teacher of the Year Award. Mason teaches in the Masters of Nonprofit Management (MNM) and Masters of Public Administration (MPA) degree programs. The award notes that as a first-year faculty member, Mason brings real-world experience, dynamic teaching, and commitment to student success. She created an open space for interaction and discussion not only within the classroom but also throughout the department as an advocate for a more equitable and inclusive PPPM. 
Mason received her PhD from the University of Southern California's Price School of Public Policy. Her research interests include nonprofit management and governance, the organization and formation of interest/advocacy organizations, the political economy of the nonprofit sector, charitable giving and experimental research on collective action and fundraising activities. 
During the 2014-2015 academic year, she was selected to be a Faculty Fellow in the University of Oregon's Center on Diversity and Community (CoDaC).  She also participates in the Scholars Strategy Network.
The PPPM Advisory Council was established in the mid-1990s. It consists of from twelve to twenty members. The council has direct involvement with faculty members and students in a variety of ways and is involved in constituency building and other development efforts. The members are chosen to reflect a cross-section of PPPM's scholarly and professional specializations—public management, nonprofit management, environmental planning and natural resource management, community economic and social development, and social policy/planning and community organizing. 
A complete list of past recipients is available here.