Are you looking to strengthen your local community but are limited by time, budget, or maybe knowledge? The Sustainable City Year Program might just have the answers for you! We are accepting applications for the 2023-24 program year and want to hear from your community.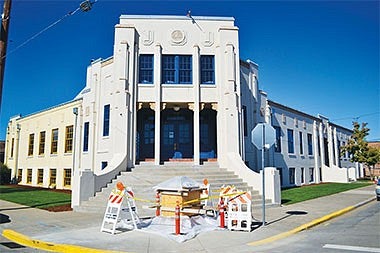 The Sustainable City Year Program (SCYP) matches university courses (students and faculty) with an Oregon city, county, special district, tribe, or partnership of governments for an entire academic year to work on partner-identified projects that are part of local work plans and goals. This partnership between universities and communities in Oregon works within existing administrative structures to create genuine partnerships where projects are community-identified or community-approved, are intentionally aimed at improving community quality of life, and can be scaled to partner size and context. 
SCYP is able to harness the innovation and energy of students and faculty to provide the analysis, bold ideas, and fresh perspectives that help local communities move forward, get unstuck, or get energized to address significant context-specific economic, environmental, and social ambitions. We know that cities and communities are staffed with leaders and staff who want to enact real change and are passionate about moving their cities into the future.
Yet, we also know that communities and leaders are often limited by a lack of time, budget, and sometimes knowledge of the latest best practices. This is the space where SCYP thrives, putting university talent, knowledge, and energy to work with Oregon communities. A rising tide lifts all ships and we know that strong communities mean a stronger Oregon.
Your project helps build the next-generation workforce, training and providing crucial insight and experience for our students which in turn creates more informed and ready professionals. SCYP is a transformative and exciting experience for everyone involved but it needs community involvement in order to thrive! Make sure to submit your project before the end of the day on March 3 to be considered for next year's cohort. 
---
Connect with Us
Since 2009, SCYP has opened pathways that connect a broad range of Oregon cities and agencies to the innovative, dedicated, and energetic brainpower of the Univerity of Oregon. These relationships help create outcomes that extend well beyond the yearlong partnership. The impact of SCYP continues for many years not only as student recommendations come to fruition, but also as students enter the workforce prepared for careers in service to Oregon communities. SCYP is much more than a one-year project with a consultant – it's a connection to the University of Oregon and a platform for a sustainable future.