Institute for Policy Research and Engagement Contributes to Oregon Wine Industry Report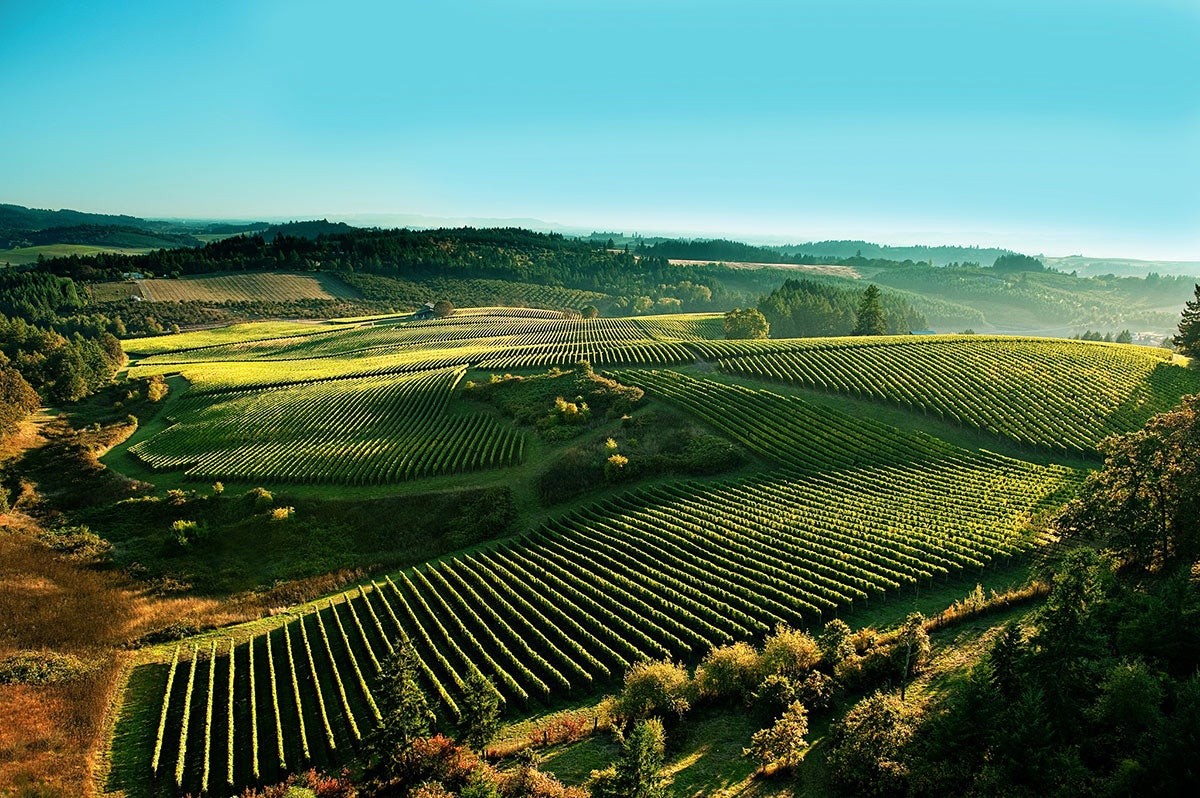 Photo by Carolyn Wells Kramer
The demand for Oregon wine is on the rise. From 2016 to 2017, Oregon gained 44 more wineries, 88 more vineyards, and 5,962 more acres of wine-producing land, the last of which broke the record with a 17 percent increase. And thirst for Oregon wine is increasing from outside its borders, both nationally and internationally.
These numbers come from the recently released 2017 Oregon Vineyard and Winery Report, produced by a partnership between Oregon Wine Board and the Institute for Policy Research and Engagement (IPRE) in the School of Planning, Public Policy and Management (PPPM).
"This work is extremely important to Oregon's wine industry," Parker said. "Accurate data on trends in the wine industry are important both to grape growers and wine producers, but also to the Oregon Wine Board. This is the continuation of work that started years ago and provides a longitudinal overview of the industry."
The project is sponsored by grants from Travel Oregon and the Economic Development Administration University Center.Parker said PPPM students helped merge data sets to produce the report, and IRPE and students will continue to partner with the Oregon Wine Board this academic year to complete a profile of winery visitors to the regions of the Columbia River, Rogue Valley, and Umpqua River.
The grants provide IPRE with funding for a Graduate Employee, and a small team of students to work on the project for the Community Planning Workshop classes (PPPM 625 and 626) running January through June 2019.
---
This is just one of dozens of IPRE projects in the coming year involving students in the areas of transportation; natural hazards and community resilience; food systems; parks, recreation, and open spaces; and more.