Hendricks Hall
The School of Planning, Public Policy and Management is housed in Hendricks Hall, situated in the heart of campus. The school's space consists of faculty and staff offices, graduate employee offices, conference rooms, a student lounge and a computer lab. A comfortable open-hearth fireplace on the first floor serves as a gathering and presentation space, and a place for study and relaxation.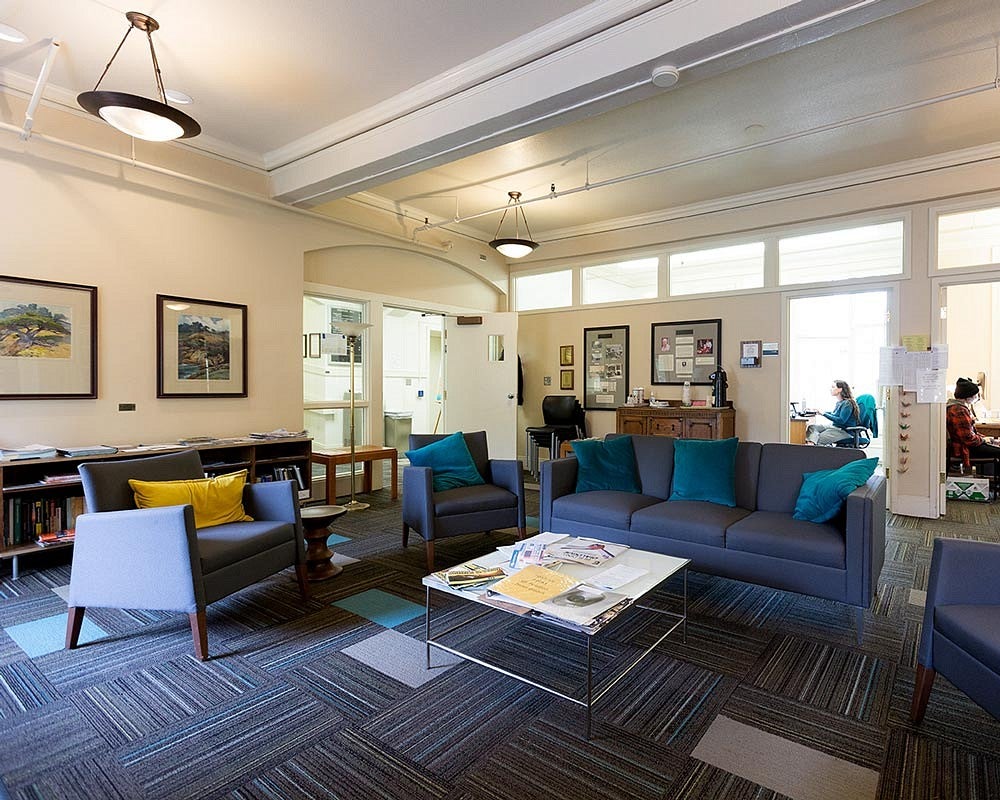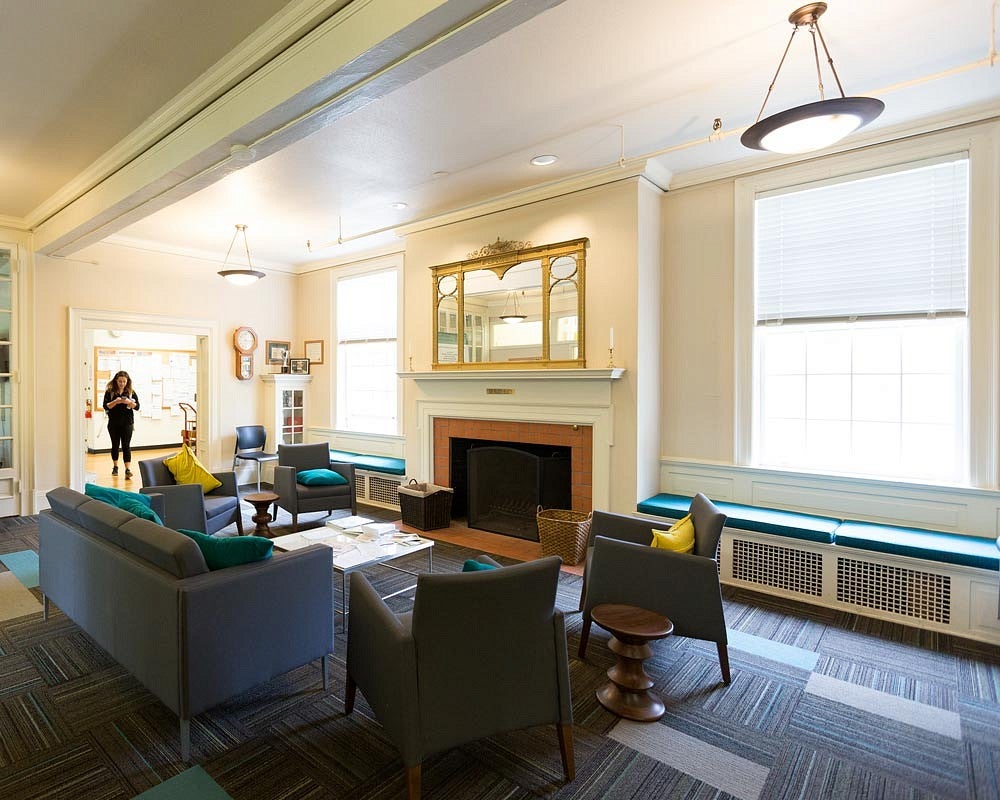 Technology Services and Output Room
The College of Design provides students in the School of Planning, Public Policy and Management access to a full array of computing applications through its instructional and open computer labs located in Hendricks Hall, Lawrence Hall, and the Northsite to name a few. Students can get technical support through our College of Design Technology Services, the UO's Information Services, and peer-to-peer consulting.
The College of Design Output Room in Lawrence Hall is dedicated to providing high-quality digital imaging services to students at affordable prices. Its large-scale plotters, high-resolution printers, and convenient location make large-format printing a breeze.
Libraries
Students in the School of Planning, Public Policy and Management have access to the full array of UO libraries in Eugene and robust resources through partner institutions. The Knight Library provides students with a variety of environments for individual and collaborative research including reservable study rooms and group study areas as well as research support.
Occupying three floors of Lawrence Hall, the Design Library's sunlit spaces and comfortable seating provide a welcoming environment for students. A two-story reading room is named after Marion Dean Ross, whose bequest enabled the development of a rich collection of rare architectural history books.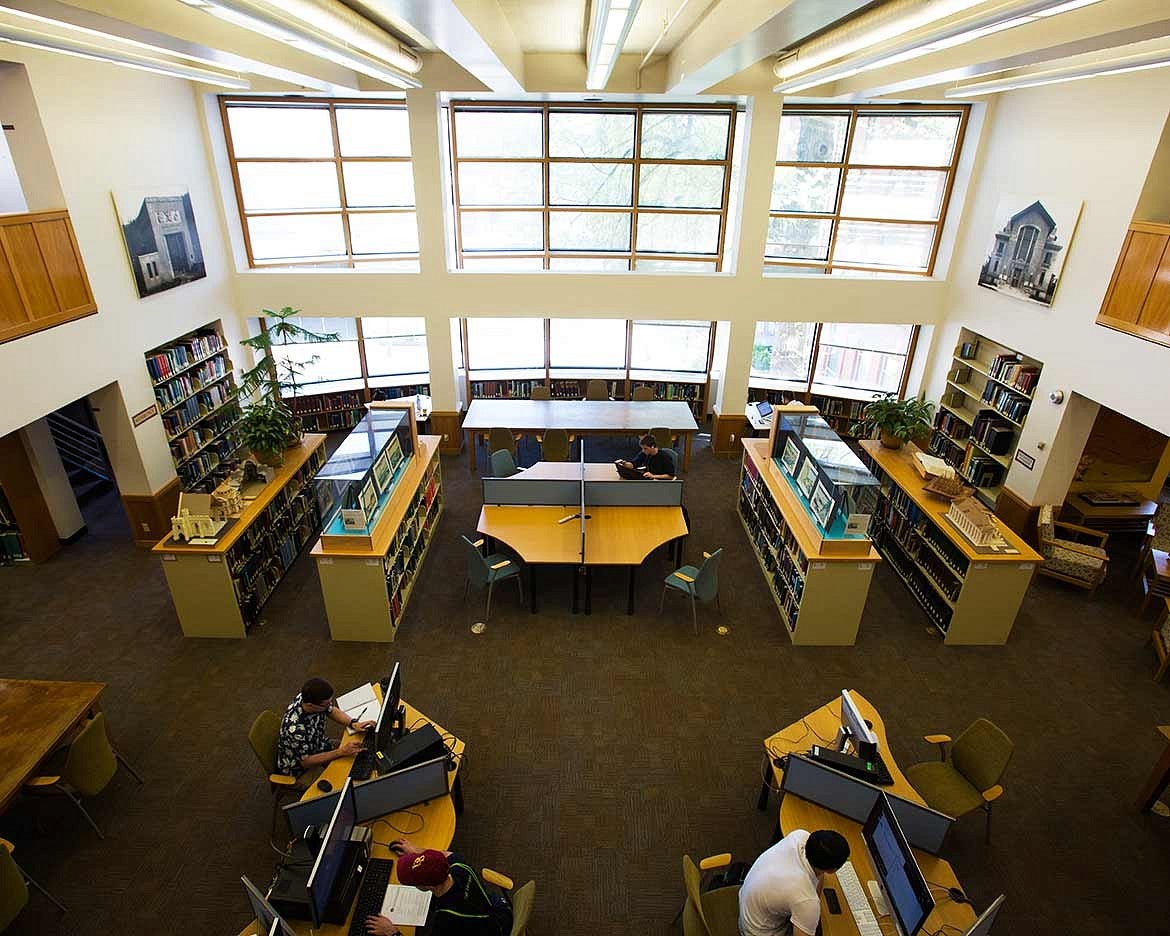 Design Library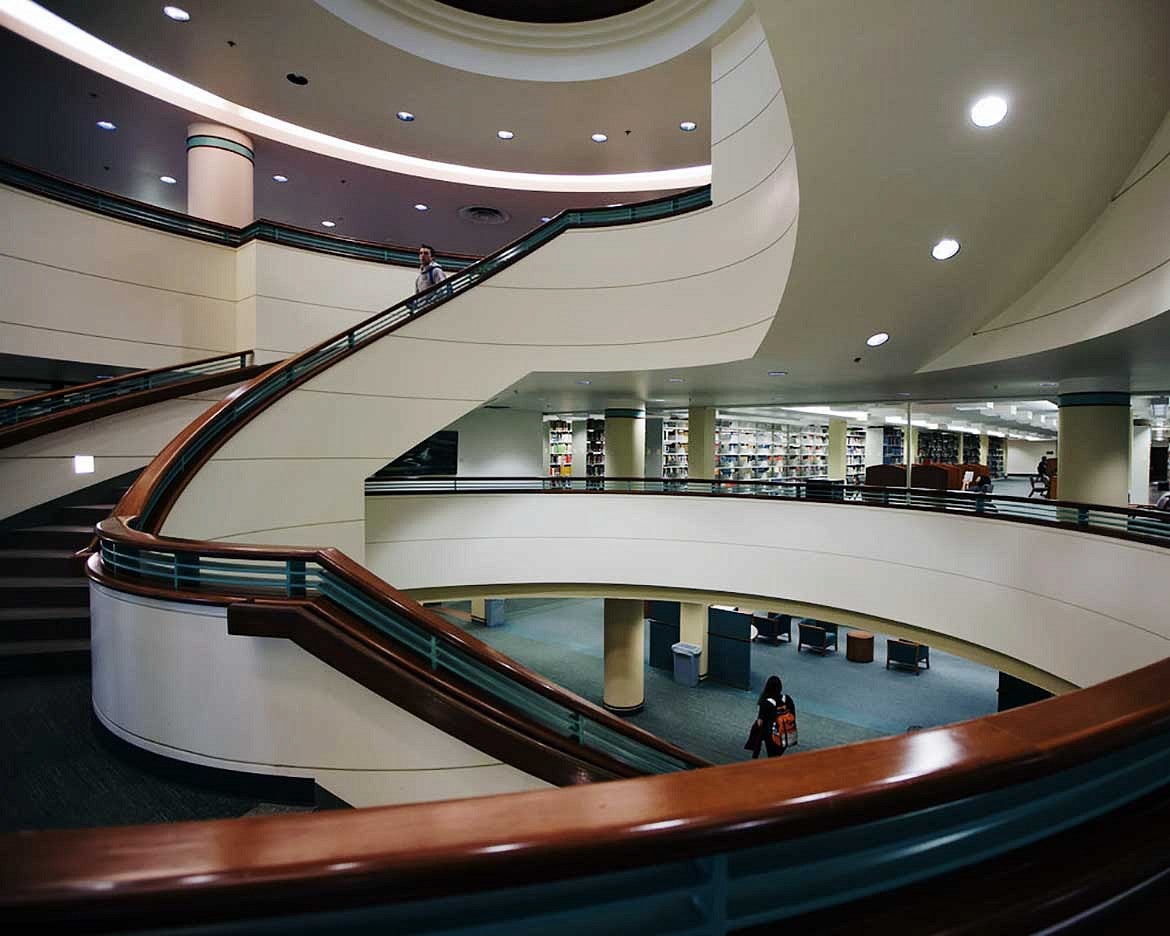 Knight Library
Willcox Hearth Cafe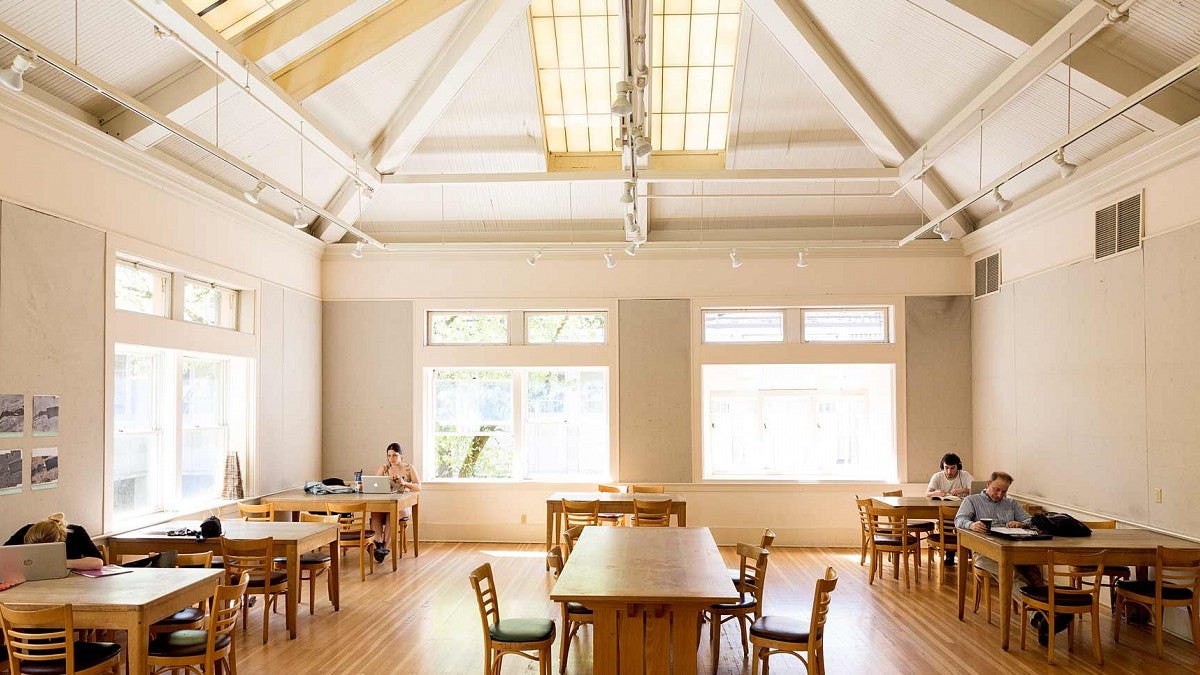 Located on the second floor of Lawrence Hall, the cozy, light-filled Willcox Hearth was named for W.R.B. Willcox, the head of the architecture program from 1922 to 1947. Willcox had a tradition of opening his home to students once a week for informal discussions, and that tradition that lives on in the Hearth where you can grab a coffee and a pastry and catch up with friends and colleagues.
Visit Us
We invite you to visit us to learn more about the programs in the School of Planning, Public Policy and Management.