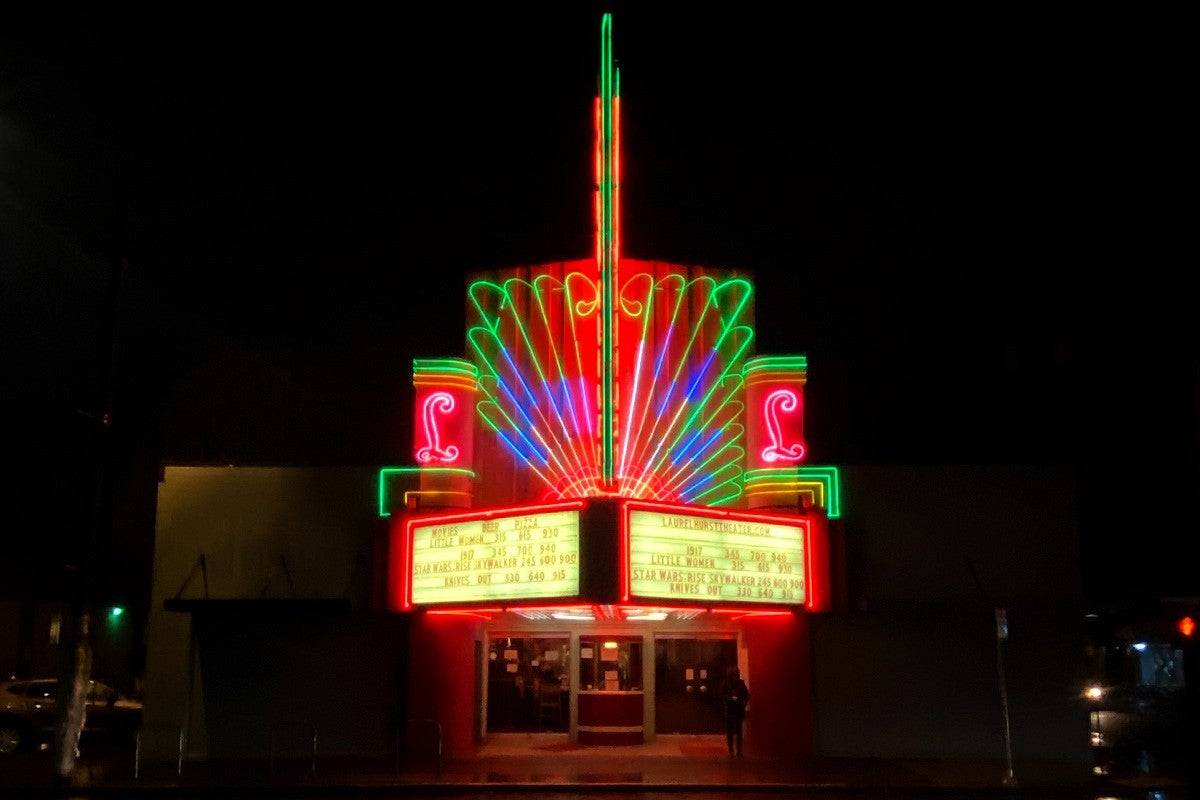 The Laurelhurst Theater in Portland is part of CPW's historic Oregon theaters inventory
The Institute for Policy Research and Engagement (IPRE) has been recognized with a 2021 Oregon Heritage Excellence Award for its outstanding community heritage preservation efforts.
Oregon Heritage—a division of the Oregon Parks and Recreation Department that houses the Oregon Heritage Commission and the Oregon State Historic Preservation Office—awarded IPRE for its research, disaster resilience planning, and the "Resource Assistance for Rural Environments" (RARE) AmeriCorps program. IPRE is a research institute affiliated with the School of Planning, Public Policy and Management.
"IPRE's recent contribution to heritage preservation efforts was incredibly timed in its relevance to recent emergency response and recovery efforts due to historic wildfires in Oregon," according to the Oregon Heritage awards video.
"IPRE has long worked to help preserve heritage and cultural resources in Oregon," said Robert Parker, the Institute's director of Strategic and Technical Solutions. "IPRE is honored to be recognized by the heritage community and will continue to support stewardship of Oregon's heritage and cultural resources."
Parker outlined how IPRE has long been involved in community heritage preservation efforts:
RARE has partnered with Oregon Main Street program for more than a decade to support the preservation efforts in downtowns across the state.
 
The Community Planning Workshop has made significant contributions through projects that deepen our collective understanding of the needs of heritage organizations and resources. CPW's Oregon Historic Theaters Needs Assessment was the first inventory and assessment of historic theaters in Oregon. The project resulted in new resources directed toward restoring and maintaining historic theaters. In 2015, the CPW theater project team won a national American Planning Association Award.
 
More recently, CPWs Disaster Planning for Heritage Resources guidebook heightened awareness of the risks and vulnerabilities historic resources and organizations face and provides a set of practical strategies to increase resilience.
Read the full Oregon Heritage Excellence Awards announcement