Joyce Braden Harris, Danielle Arigoni, and Courtney Griesel are the winners of the 2016 awards for public service conferred annually by the UO Department of Planning, Public Policy and Management and the department's advisory council. The awards ceremony will take place Thursday, May 19, in the Ford Alumni Center Guistina Ballroom on the University of Oregon campus, 1720 E. 13th Avenue, Eugene.
The awards ceremony will begin at 3 p.m. with a showcase of student work followed by the recognition and awards beginning at 3:30 p.m. Jeff Towery, assistant city manager in Springfield, Oregon, will be master of ceremonies. A&AA Interim Dean Brook Muller and PPPM Department Head Richard Margerum will provide welcoming remarks. A post-program reception from 4:30-5:45 p.m. will follow and includes displays of graduate projects.
In addition to these awards, the Departmental Service Student Awards and the Outstanding Teacher of the Year Award will be presented. Amanda Hampton, a second-year master of public administration major, and Marisol Cervantes, pre-PPPM major and vice president of the Student Community Organization, will present the Teacher of the Year Award.
Joyce Braden Harris —Outstanding Service to Oregon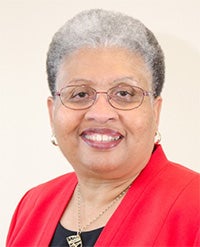 Joyce Braden Harris is an educator, speaker, writer, workshop trainer, facilitator, community activist, and advocate for justice and fairness. She is the manager of community engagement in the Executive Office at Education Northwest. Previously, Harris served as director of the Region X Equity Assistance Center (EAC) for twenty-one years, providing training and technical assistance on race, gender, and national origin in the Pacific Northwest, Hawaii, and the Pacific Islands.
At age nineteen, Harris cofounded a private school in Portland that she considers one of her most rewarding experiences. She has taught science clubs at the Oregon Museum of Science and Industry, creative writing to talented and gifted students, and wrote a baseline essay on African American traditions in language arts for Portland Public Schools. She continues to work with school districts, agencies, and community organizations on equity issues and compliance with federal civil rights laws. She recently began to provide training on culturally responsive mentoring.
She serves as co-chair of an advisory committee on Oregon House Bill 2016, focused on an African American/black student success plan, and is on the Early Learning Division's equity subcommittee. She was recently appointed to serve on Oregon's Every Student Succeeds Act statewide advisory committee.
Harris is the recipient of many awards recognizing more than forty-five years of volunteer work, including the 2014 Drum Major for Justice Award, the Woman of Excellence Award in Education, and the Martin Luther King, Jr. Humanitarian Award.
An avid collector of books and memorabilia that document the history and culture of people of African descent, her personal library contains more than 8,000 books. Harris has a bachelor of arts in American Studies from Reed College, a bachelor of science in elementary education from Oregon State University, a master's degree in educational administration from Portland State University, and has completed doctoral coursework at Oregon State University.
Danielle Arigoni, BS '91—Distinguished Alumna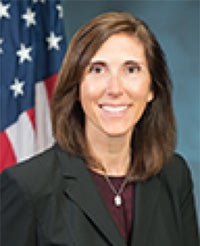 Danielle Arigoni has been a leader in key federal efforts to expand investment in sustainability and resilience for nearly two decades. She serves as acting director for the US Housing and Urban Development (HUD) Office of Economic Resilience, which recently awarded $1 billion to states and localities to pilot resilient disaster recovery strategies considering climate risk. She serves as staff lead on the White House Council on Climate Preparedness and Resilience and for HUD Secretary Julian Castro's Climate Council.
Arigoni has served as a central figure in the Partnership for Sustainable Communities, a joint effort of HUD, the Department of Transportation, and the Environmental Protection Agency that coordinates federal investments and policies to support more integrated, community-driven local land use and decision-making. For more than a decade at EPA, Arigoni led efforts to better integrate affordable housing into the smart growth movement, and helped to lead the publication of two early seminal publications on smart growth, "Affordable Housing and Smart Growth: Making the Connection" and "Getting to Smart Growth: 100 Policies for Implementation."
She has also worked as a planner internationally, first as a town planner in Murang'a, Kenya, as a US Peace Corps volunteer, and later as strategy team director for USAID's Urban Programs office. She received EPA's Gold Medal for Exceptional Service in 2013 in recognition of her efforts to advance the Partnership for Sustainable Communities. Arigoni received a bachelor's degree in planning, public policy and management from University of Oregon in 1991, and a master's degree of regional planning from Cornell University in 1997.  
Courtney Griesel, BS '06—Distinguished Recent Alumna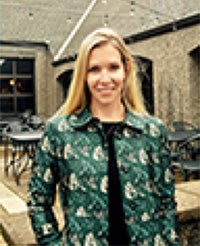 Courtney Griesel has been with the City of Springfield, Oregon, since 2006, focusing on economic and community development. She received a bachelor's degree in planning, public policy and management from UO and a master of organizational leadership from Gonzaga University. Author of the City of Springfield Downtown Urban Renewal Plan and contributing author of the Glenwood Refinement Plan, she works to manage Springfield's two urban renewal areas and city-wide economic development, focusing on business growth, redevelopment, development, and public-private partnerships.
She is the designer and manager of the downtown parking program, Springfield enterprise zone manager, and staff to other City-administered business incentive programs. She has tackled a wide range of public policy issues including current work as lead staff to an Oregon Solutions-designated project focused on providing resources to mobile home park residents impacted by park closure.  
Additionally, Griesel provides staff support to the mayor and council, leading efforts focused on the innovative use of secondary timber products and the integration of these efforts and products into current development opportunities. From 2011 through 2013, she managed a public partnership with the University of Oregon Sustainable Cities Initiative (SCI) resulting in work on over twenty priority community projects with students, faculty, staff, and an array of community partners and businesses.
The PPPM Advisory Council was established in the mid-1990s. It comprises twelve to twenty members. The council has direct involvement with faculty members and students in a variety of ways and is involved in constituency building and other development efforts. The members are chosen to reflect a cross-section of PPPM's scholarly and professional specializations—public management, nonprofit management, environmental planning and natural resource management, community economic and social development, and social policy/planning and community organizing.