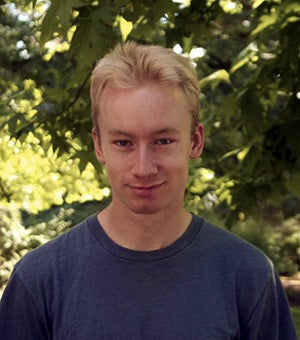 Planning, Public Policy and Management (PPPM) undergraduate Erik Thorbeck has been awarded a prestigious scholarship for study abroad. He will use his David L. Boren Scholarship to study in China from January to September 2015.
"International relations and national security have long been interests of mine," Thorbeck, a double major in Chinese and PPPM, said in Around the O, the University's online newsletter. "The service requirements of the Boren Scholarship opens doors to positions in these fields and all recipients of this scholarship are required to work in a position of national security for at least one year after graduation," he noted.
The Boren Scholarship provides up to $20,000 for undergraduate and graduate students to study less commonly taught languages in world regions critical to the U.S. interests and underrepresented in study abroad programs. The awards focus on a broad definition of national security that includes challenges of global society, such as sustainable development, environmental issues, disease, migration, and economic competiveness.