A lifelong leader among the Latino community, a man of many hats among city management, and a global safety and security expert are the winners of three 2022 awards for public service presented by the UO School of Planning, Public Policy and Management and the PPPM Advisory Council. The awards ceremony will take place May 26th at the Ford Alumni Center on the University of Oregon campus.
Råmon Ramirez, founder of Causa Oregon and Pineros y Campesino Unidos del Noroeste, will be presented with the Outstanding Service to Oregon award. David Donaldson, a versatile and highly skilled city manager, is being honored as the Outstanding Alumni, and Serena (Parcell) McGovern, Assistant Director of Safety and Security for Allegiant Global Partners, is being recognized as the Outstanding Recent Alumni.
The event begins at 3:30 p.m. with an Open House and showcase of student work. Starting promptly at 5 p.m., the awards ceremony will begin with a reception to follow.
---
Outstanding Service to Oregon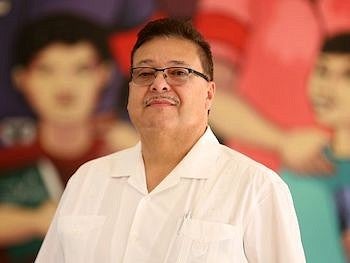 The Outstanding Service to Oregon recognizes members of the general public who have given extraordinary service over an extended period of time to the state of Oregon. Råmon Ramirez, special projects director & movement elder at PCUN and a member of the higher education coordinating council, was this year's recipient.
Råmon Ramirez, a lifelong advocate of immigration reform, co-founded and presided over Causa Oregon - Oregon's immigrant rights organization. From 2014 to 2015, Ramirez was recognized as the Elder-in-Residence by the University of Oregon Office of Equity and Inclusion.
In 1992 Ramirez was a founding member of the Pineros y Campesinos Unidos del Noroeste (PCUN), or Northwest Treeplanters and Farmworkers United, where he served as president until 2018. Located in Woodburn, PCUN is Oregon's farmworker union and the largest Latino organization in the state.
Ramirez has made historic contributions to the state of Oregon and its Latino community. He has served as president or on the board of directors for numerous immigrant rights, workers' rights and immigration reform groups around the state, earning honors, awards and special appointments for his work, which has spanned several decades.
---
Outstanding Alumni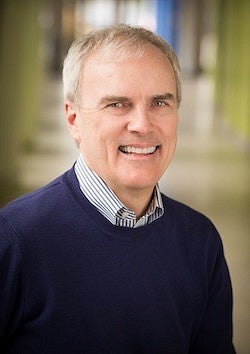 David Donaldson recently completed a career spanning nearly 40 years in the public, private, and non-profit sectors.  He thinks much of the time in metaphors and settled on seeing himself as a bit of a Swiss army knife: able to perform a lot of functions and versatile. Yet at the same time able to get through airport security.
David started his career working in the City Manager's office in the small town of Dallas, Oregon. He grew up the son of a City Manager and he seemed to be following in his father's footsteps. Then he made a huge detour when he went to work as an Executive Recruiter (Public and nonprofit clients primarily) in Los Angeles for the world's largest Executive Search firm, Korn/Ferry International, and later in Sacramento and Florida for two other firms.  After traveling the country for 12 years conducting searches in 20 states for clients as large as the Miami International airport to as small as Jackson Hole Wyoming, he returned to Oregon to start a career in local government for three different cities in the Portland metro area where his jobs duties spanned nearly every function from city management to risk management. He was the HR Director as well as Assistant City Manager for both the City of Wilsonville and Lake Oswego, along with a one-year assignment as the City Manager of Lake Oswego. David did spend a year in the non-profit world as the Vice President of Human Resources at the Woodland Park Zoo in Seattle but quickly discovered that most of the people who work at zoos prefer animals to people. He recently completed his career with the City of Beaverton as their Public Works Director, helping them achieve accreditation from the American Public Works Association.
David obtained his BS in Organizational Communication (minors in Management and English) from Ohio University and his MS in Public Administration from the University of Oregon in 1983.  For most of his career, he was certified as a Senior Professional in Human Resource Management (SPHR) from the Society for Human Resource Management (SHRM) and served on the Board of the Oregon City County Management Association, the Oregon chapter of the International Personnel Management Association and the Oregon Chapter of the Public Risk and Insurance Management Association.  He met his wife Wan Zainun at Ohio University and they have two daughters.
---
Outstanding Recent Alumni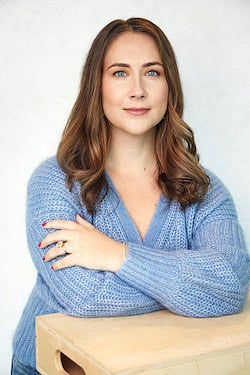 The Outstanding Recent Alum Award is given to more recent graduates, usually within fewer than 10 years of graduation, who have shown extraordinary success within the period since finishing their UO degree. This year's recipient, Serena (Parcell) McGovern (
MPA
'12), is Assistant Director of Client Safety and Security at Allegiant Global Partners.
From 2008 to 2010, McGovern served as a Peace Corps HIV/AIDS Educator in Eswatini (formerly Swaziland). Afterwards she earned her master's degree at the UO.
From June of 2012 until last March, McGovern worked her way up the ladder at Clinton Health Access Initiative, Inc. She started in Lilongwe, Malawi, where she lived for 3 years, in the role of Early Infant Diagnosis and Labs Associate.
In 2015, she was promoted to Country Support Manager of Safety and Security, moving her to Boston, MA. After one year, McGovern made the switch to Global Operations and moved to Bend where she served in the role of Regional Manager and eventually Senior Manager of Global Operations of Safety and Security infrastructure for 1,900 employees in 40 countries.
In May 2021, McGovern joined Allegiant Global Partners as Assistant Director of Safety and Security.
---
Previous Award Winners
For a list of previous award winners, visit https://pppm.uoregon.edu/events/alumni-awards.