Degree Requirements  |  Fields of Interest  |  Internship  |  Research Projects  |  Sample Curriculum Outline
Application Available: After October 1, the preceding year
Application Deadline: January 15 is the deadline for priority acceptance. If space is available after the January admissions round, we will review qualified applicants on a monthly basis.
Application Decision: The admissions committee meets soon after the application deadline to evaluate application materials. Applicants will be notified by mail of their admission status. Students typically begin the program fall term, but under certain exceptional circumstances, may start mid-year.
Contact Us
Contact Bob Choquette (choquett@uoregon.edu) with questions about admissions procedures and Associate Professor Laura Leete (leete@uoregon.edu), program director of the Master of Public Administration Program, with questions about the curriculum.
---
Degree Overview: Master of Public Administration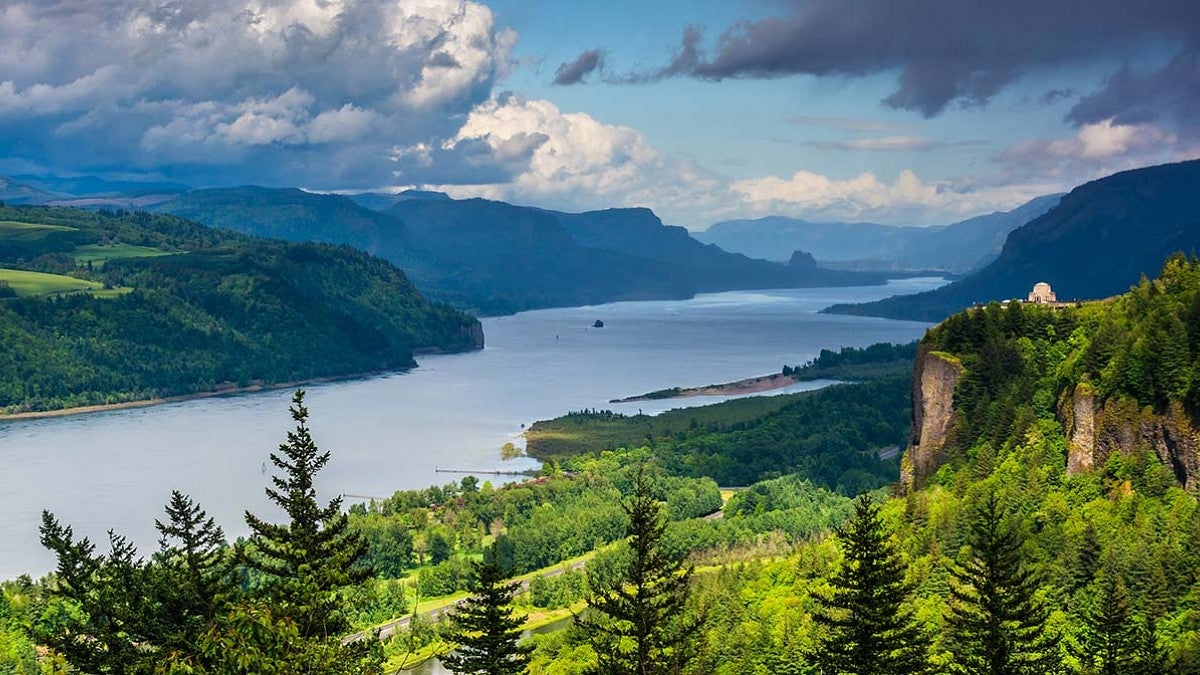 The master of public administration (MPA) program at the University of Oregon promotes evidence-based decision making and the efficient and ethical stewardship of societal and environmental resources by professionals in the public and nonprofit sectors. We support this purpose by training a diverse cohort of students from the U.S. and abroad to be effective administrators, analysts, and advocates in their communities. The curriculum offers a close connection between multidisciplinary, policy-oriented research and opportunities for real-world applications. Students are supported in creating a customized course plan that allows for the most effective use of their time as full- or part-time students. Our program combines a rigorous academic approach in the development of analytical and managerial skills with highly experiential learning opportunities.
The master of public administration program prepares students to become evidence-based policy makers, analysts, and managers. Evidence-based policy making is a concept that has been gaining widespread acceptance in the policy community, both in the U.S. and internationally.
Evidence-based decision making requires a closer connection between research and practice. On the one hand, it requires that researchers ask policy relevant questions and conduct meaningful and timely analyses that can support the policy process. On the other hand, it requires that policy makers, managers, and leaders think critically about research and integrate appropriate evidence in the implementation and formulation of policy and administrative practice. The curriculum has been developed to train students in applied research and provide opportunities for real-world applications. The faculty strives to support evidence-based decision making through our research and community outreach activities, as well as our teaching.
Recent program graduates work as advisors, policy analysts, and strategic planners in all levels of government, in Oregon, throughout the U.S., and around the globe. Their work addresses the full range of social, economic, environmental, and development issues of the day—from improving health care access and increasing government efficiency and responsiveness to creating new governmental structures in developing democracies. Alumni also work in a broad range of nonprofit organizations; for instance, as executive staff in social service, arts, and environmental organizations and in for-profit companies serving the public sector.
Oregon is an exciting place to study public administration. As a "laboratory of democracy" it has a long and distinguished record of policy innovation. Most recently, Oregon has been on the forefront of innovations in land use, health care, and environmental policy. Oregon is also a beautiful place to live and be a graduate student. The University of Oregon is located in the Willamette Valley, with easy access to snow-capped mountains and scenic coastlines.
The Master of Public Administration Program at the University of Oregon was recently featured by the Emerging Leaders in Local Government Network (ELGL), and by the Association for Public Policy Analysis & Management (APPAM).
Learn more about our graduates:
Employment Statistics | Recent Positions | Graduation Data
---
Unique Aspects of the Master of Public Administration Program
We are proud of our supportive learning environment, where class sizes are small and students are on a first-name basis with faculty members.
 
Our curriculum emphasizes applying classroom learning to real-world policy and management issues. Students participate in a short term, 48-Hour Policy Analysis Project as well as an in-depth, two-term Capstone project examining issues that affect public and nonprofit agencies.
 
Students interested in a career in the nonprofit sector can earn a Certificate in Nonprofit Management concurrently with their MPA. The Certificate program offers innovative classes including one in philanthropy, in which students award a $15,000 grant to a local agency.
 
The University of Oregon is a leading public research university. MPA students have the flexibility to customize their field of interest work to take advantage of offerings throughout the university, including the highly ranked School of Law, the College of Business, and other departments.
 
Oregon is an exciting place to study public policy. Oregon is known for its policy innovation, from the Bottle Bill and voting by mail to current efforts to reform the health care system. Policymakers and public managers in Oregon are remarkably accessible.
 
Research options include working with the Sustainable Cities Institute, the Institute for a Sustainable Environment, and ongoing research projects headed by our PPPM faculty.
---
Master of Public Administration Degree Requirements (72 credits)
The 72-credit program (equivalent to 48 semester credits) prepares students to become effective and creative leaders in the public and nonprofit sectors. The curriculum provides students with a combination of substantive knowledge, analytic skills, and professional experience that prepares students for careers as evidence-based policymakers, analysts, or managers. The program comprises four components:
Core courses: 33 credits
An elective Field of Interest: 24 credits
Internship and professional development training: 4 credits
Synthesizing applied research and policy analysis projects: 11 credits
---
Master of Public Administration Required Courses
Core Courses (33 credits)
The eight core courses provide students with the theoretical foundation and analytic skills to be effective leaders in the public or nonprofit sector.
PPPM 618 Public Sector Theory (4 credits)
PPPM 628 Public Sector Economics (4 credits)
PPPM 656 Quantitative Methods (5 credits)
PPPM 636 Public Policy Analysis (1 credit)
PPPM 657 Research Methods in Public Policy and Management (4 credits)
PPPM 633 Public Management (4 credits)
PPPM 684 Public and Nonprofit Financial Management (4 credits)
PPPM 629 Public Budget Administration (4 credits)
Fields of Interest (24 credits)
In consultation with a faculty advisor, students develop a substantive area of expertise by taking a minimum of 24 credits of coursework in a field of interest. Students may develop their own field of interest in consultation with the faculty advisor, or model their choice on an established field of interest.
To see a description and sample list of elective courses for each field of interest, click on the links below. Course offerings change, so sample course lists provided may not include courses of interest to you or may include courses that are unavailable in the coming year. Courses marked with an * indicate a special course designation. This may indicate that instructor approval is needed to register for the course, the schedule is irregular, or course fees apply. Check the UO Course Catalog for more specific information.
Students should set their field of interest by filling out the master of public administration field of interest form.
*Students wanting to complete a nonprofit management field of interest, specifically, may complete the 24-credit Graduate Certificate in Nonprofit Management as their field of interest, with no additional credits.
---
Internship (3 credits)
There are two components of the master of public administration internship requirement. The first is enrollment in the PPPM 623 Professional Development (1 credit). Students begin the course during orientation week and continue through fall term of their first year. Through this course students identify their career goals and develop a plan to prepare themselves to meet the goals. Students identify summer internship and post-graduation fellowship opportunities, and develop polished résumé and cover letters.
The second component is completion of an internship. Internships offer students opportunities to explore and clarify career goals, apply academic learning, enhance and learn new skills, gain experience, and network with professionals. Unlike jobs, internships are supervised training experiences with the explicit intent of developing skills. Internships are highly recommended for all master of public administration students, and three credits of PPPM 604 Internship are required for those with fewer than two years of relevant professional experience.
In collaboration with the internship site supervisor and the Career Services Director, students identify learning goals and outline specific tasks and responsibilities that support these goals. By achieving their learning goals, students acquire a set of transferable skills and real-world experiences that prepare them for professional positions, fellowships, or further academic study.
Students have completed a wide range of internships in the public sector and nonprofit sector. They have also interned in the private sector with consulting firms, research institutes, and energy companies. For more information, see the Internships and Career Services page.
---
Master of Public Administration Policy Analysis and Applied Research Projects (11 Credits)
The master of public administration curriculum provides students two key opportunities to synthesize classroom learning and apply their research skills to current policy and management issues:
48-Hour Master of Public Administration Project
At the start of the second year, students engage in a 48-hour project. It is intended to simulate the real-world environment where analysts and managers are given short time frames to research a topic that they know little or nothing about.
In 48 hours, the groups of three to five students read relevant policy and research documents, write a memo detailing the evidence base and policy recommendations, and give an oral presentation to an audience of invited professionals and faculty. The 48-hour project takes place the week before fall classes begin, and incoming first-year students will have the opportunity to view the presentations as part of their orientation to the program. This component of the MPA curriculum has become a signature event and rite of passage each fall.

The Capstone Applied Research Project
In their second year of MPA study, students enroll in a two-term terminal project sequence that serves as the synthesizing Capstone of the curriculum. Working as student consultant groups, students conduct real-world applied policy or management research for public agencies or nonprofit organizations. A faculty member works closely with each student group on these projects.
Students have worked on applied research projects for the federal, state, local governments as well as Oregon nonprofit organizations. The type of projects the students conducted include evaluations, needs assessments, and a review of other regional governments' policy approaches.
In the Capstone students not only carry out the applied research, but they develop skills in teamwork and project management. They develop a larger professional network and put the "public" in public university through their community service work.
---
Sample Curriculum Outline
Fall Term, First Year
14 Credits
PPPM 618 Public Sector Theory
4 Credits
PPPM 628 Public Sector Economics
4 Credits
PPPM 656 Quantitative Methods
5 Credits
PPPM 623 Professional Development
Winter Term, First Year
12 Credits
PPPM 636 Public Policy Analysis
4 Credits
PPPM 657 Research Methods in Public Policy and Management
4 Credits
Elective Course
Spring Term, First Year
12 Credits
PPPM 633 Public Management
4 Credits
PPPM 684 Public and Nonprofit Financial Management
4 Credits
Elective Course
Summer Term
3 Credits
Internship
---
Fall Term, Second Year
13 Credits
PPPM 629 Public Budget Administration
4 Credits
Elective Course
4 Credits
Elective Course
4 Credits
PPPM 637 48 Hour Policy Project
Winter Term, Second Year
9 Credits
Elective Course
4 Credits
PPPM 638 Applied Research Project
Spring Term, Second Year
9 Credits
Elective Course
4 Credits
PPPM 639 Applied Research Project
---
See also: MPA Program Study Plan and Division of Graduate Studies Summary of Master's Degree Minimum Requirements