Application Available: Application for the accelerated program is here: https://forms.office.com/r/irhvxHbzkv. Note that this application is for acceptance into the AMNM program before your junior or senior year.  You will need to apply for the master's program as well your senior year.  If you have questions, please write to Dyana Mason at dmason@uoregon.edu.
Application Deadline: January 15 is the deadline for priority acceptance. If space is available after the initial admissions round, we will review qualified applicants on a monthly basis.
Application Decision: The admissions committee meets soon after the application deadline to evaluate application materials. Applicants will be notified by mail of their admission status. Students typically begin the program fall term, but under certain exceptional circumstances, may start mid-year.
Contact Us
Contact Bob Choquette (choquett@uoregon.edu) with questions about admissions procedures and Associate Professor Dyana Mason (dmason@uoregon.edu), faculty director of the Nonprofit Management Program, with questions about the curriculum.
---
Degree Overview: Accelerated Master of Nonprofit Management (AMNM)
The Accelerated Master of Nonprofit Management is a 5-year Bachelor/Master's degree program for University of Oregon students who graduate with a BA/BS in PPPM or Minor in Nonprofit Administration.  Students will add one additional year of coursework to earn a Master of Nonprofit Management degree.  Coursework covers practical, hands-on skills including nonprofit financial management, grant writing, fundraising, and management. The curriculum enables students to graduate with specific nonprofit leadership skills that are critical for advancing nonprofit organizations and foundations forward.
The Accelerated Master of Nonprofit Management degree focuses on management and governance skills specific to the nonprofit sector, including:
fundraising
financial management
board governance
strategies for working with a broad range of community partners and stakeholders
Right Fit for You
We are looking for passionate undergraduate PPPM students who have a desire to lead organizations, serve communities and change the world.  To support your professional growth, we have a career services director in the School of PPPM who will help you identify your targeted professional career path and build a plan to achieve it. Our nonprofit management graduates are in high demand by nonprofit employers and are also competitive in their applications for prestigious internship and fellowship programs.
Experiential Learning
The nonprofit context requires specific skills that are very different or absent from the for-profit and government contexts featured in MBA and MPA degrees. For example, you will understand how foundations make their funding decisions as your class makes a large grant to a regional nonprofit chosen by students. During your studies, you will serve on a nonprofit board of your choosing. And in the Nonprofit Consultancy course, you will work with organizations to tackle problems they've identified for your strategic assistance in solving.
Program Timeline
The program requires you to complete your senior year in PPPM with 15 graduate credits and then complete a fifth year with 45 additional graduate credits.  You may extend your graduate coursework as needed if you have work obligations that prevent you from attending full-time. Your advisor will help you design a course sequencing plan that works for your schedule.
Tuition rates per term depend on the number of credits you take and your residency status. Please see the Office of the Registrar's website and select "Graduate (Planning, Public Policy and Management)" under Student Classification for current tuition rates.
Careers
Because our curriculum is specifically designed to serve the nonprofit context, our graduates are in very high demand for nonprofit positions in all fields and geographic areas. Career movement is extremely fast in the nonprofit sector.
Recent graduates of the program have obtained positions such as:
statewide coordinator for a network of social service organizations
food bank development associate
membership and giving manager with an arts organization
communications specialist for a health policy institute
---
Accredited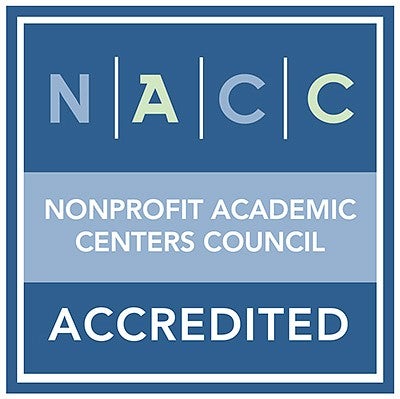 The Master of Nonprofit Management Program was the first in the world to be accredited by the Nonprofit Academic Centers Council. Our faculty expertise, breadth of nonprofit coursework, and mix of students from around the globe provide you with an immersive experience that will shape your career trajectory.
---
Unique Aspects of the Master of Nonprofit Management Program
Our programs are unique in being highly applied—working in real-life contexts—and intensely focused on the skills you will need to be a nonprofit leader.
 
We are proud of our supportive learning environment, where our classes and cohorts are small and provide you with an opportunity to build life-long relationships with your classmates.
 
Our curriculum emphasizes applying classroom learning to current and vital nonprofit issues. Students are required to serve on the board of a nonprofit organization and complete administrative projects for nonprofit organizations or foundations at multiple points in the degree program.
 
The University of Oregon is a leading public research university. Master of Nonprofit Management students have the flexibility to customize their concentration course work to take advantage of offerings throughout the university, including the highly ranked School of Law, Lundquist College of Business, and other departments.
 
Oregon is an exciting place to study and administer nonprofit organizations and foundations. The state and region have a vibrant nonprofit sector that is at the forefront of innovative nonprofit and philanthropic leadership. We are proud to play a pivotal role in the sector and in establishing best practices for organizations worldwide.
 
Our location in Eugene, Oregon, provides easy access to some of the most beautiful places in the country—just one hour to either the Coast or Cascades, with hiking and biking trails across the region.
---
Faculty Spotlight
Associate Professor 
Renee Irvin
In the nonprofit world, large donations from the richest Americans are growing in size, and their proportion of total giving is rising as well. That is one observation by PPPM Associate Professor Renee Irvin in an article for The Conversation, "What's a major donor? A fundraising expert explains."
Irvin sheds light on other aspects of philanthropy, too, from "ultra-high net-worth individuals" to capital campaigns.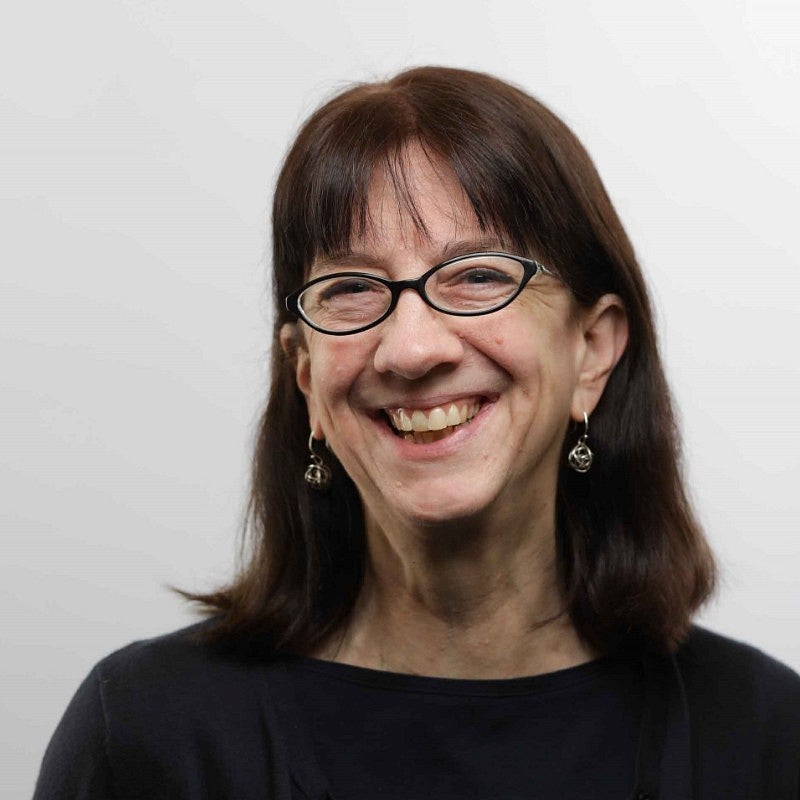 ---
Accelerated Master of Nonprofit Management Degree Requirements
Criteria for Admission:
PPPM Major with a nonprofit focus or Nonprofit Administration Minor (see prerequisites below)
Minimum cumulative GPA of 3.3 at UO
Community involvement (volunteering, organizing, internships, leadership experience, etc.)
Excellent writing ability
Specific interest in an issue or issues where nonprofit organizations and philanthropic foundations are actively engaged
A grade of 3.7 (A-) or higher is required in all 400-level prerequisites to waive the graduate-level equivalent course in the AMNM degree. The AMNM degree may take one to two terms longer for students who do not qualify for the waivers.
Course Requirements:
The program required you to complete the BA/BS in PPPM or the Nonprofit Minor by the end of your senior year.  The program includes four components:
Prerequisites: 18 credits
Graduate coursework: 15 credits senior year, 45 credits fifth year
Electives: 27-28 credits
Internship: 3 credits
Consultancy Project: 4 credits
---
Master of Nonprofit Management Required Courses
Prerequisites (to be completed as part of PPPM major or Nonprofit Administration Minor) by end of Fifth Year
PPPM 280 Introduction to the Nonprofit Sector, 4 credits
PPPM 201 Introduction to Public Policy, 4 credits
PPPM 480 Nonprofit Management, 4 credits
PPPM 404 Internship; prerequisite PPPM 412 (2 credits)
PPPM 413* Quantitative Methods (to be completed junior or fall senior year while also doing AMNM)
Core Masters Courses Senior Year
PPPM 680 Managing Nonprofit Organizations
PPPM 581 (4 cr) Fundraising
PPPM 522 (1 cr) Grant Proposal Writing
PPPM 586 (2 cr) Philanthropy and Grantmaking
PPPM 684 (4 cr) Public and Nonprofit Financial Management
Core Masters Courses Fifth Year
PPPM 686 – Nonprofit 48 hr. Charette (1 cr)
PPPM 623 – Professional Development (1 cr)
PPPM 618 – Public Sector Theory (4 cr)
PPPM 656 – Quantitative Methods (5 cr)
PPPM 620 – Research Skills (2 cr)
PPPM 688 – Nonprofit Consultancy (4 cr)
PPPM 604 – Nonprofit Internship (3+ credits)
PPPM 687 – Board Governance (1 cr each term fall, winter, spring)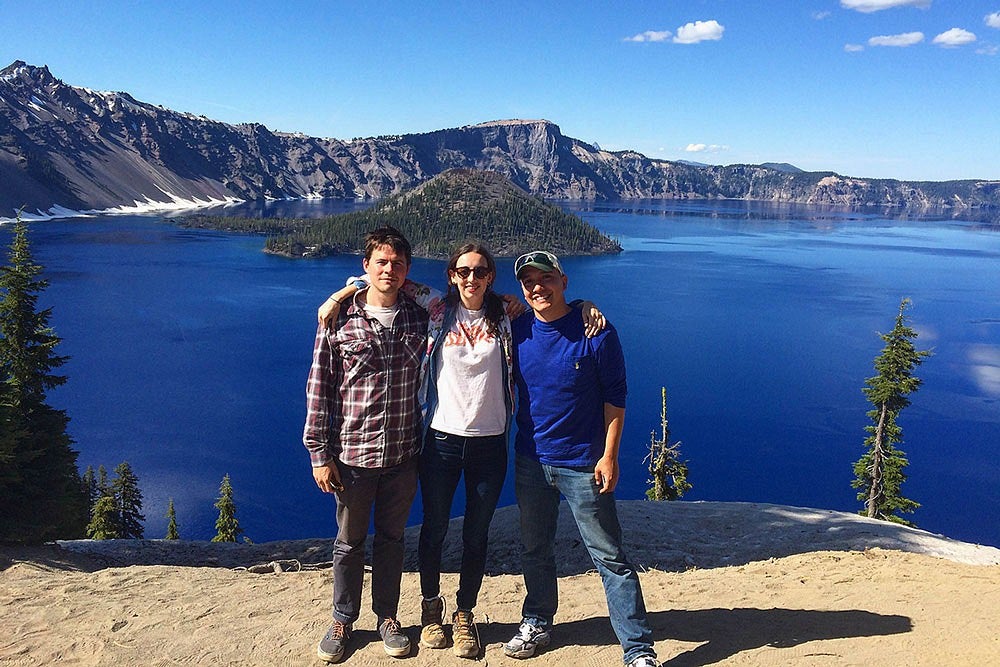 ---
Internship and Professional Development Training (3 Credits)
There are two components of the Accelerate Master of Nonprofit Management internship requirement:
Enrollment in an Internship and Professional Development course (PPPM 623, 1 credit) Students begin the first term of their fifth year with graduate student orientation and continuing through fall term of their fifth year. Through this course students identify their career goals and develop a plan to prepare themselves to meet the goals. Students identify summer internship and post-graduation fellowship opportunities.
 
Completion of an internship (PPPM 604, 3 credits) Internships offer students opportunities to explore and clarify career goals, apply academic learning, enhance and learn new skills, gain experience, and network with professionals. Unlike jobs, internships are supervised training experiences with the explicit intent of developing skills. Internships are highly recommended for all master of nonprofit management students, and required for those with fewer than two years of relevant professional experience.
 
Students are required to enroll in three pass/fail credits of PPPM 604 Internship. In collaboration with the internship site supervisor and the Internship Director, students identify learning goals and outline specific tasks and responsibilities that support these goals. By achieving their learning goals, students acquire a set of transferable skills and real-world experiences that prepare them for professional positions, fellowships, or further academic study. Gaining relevant professional experience beyond the three credits is highly recommended. Students may do so either for credit or not for credit.
---
Electives
Accelerated Master of Nonprofit Management students complete an additional 27-28 elective credits as part of their fifth year. Up to 15 elective credits can be taken in other departments across the University of Oregon with advisor approval.  The rest are to be completed in PPPM.  Only 500-level and above courses will be accepted for credit toward the master's courses as part of the AMNM degree. 
Sample Course Plan
Fall Term, Senior Level – 4th Year or equivalent undergrad
(Not including remaining undergrad requirements)
4+ Credits
PPPM 413 Quantitative Methods
(must be taken in fall of junior or senior year to waive out of graduate requirement)
4 Credits
PPPM 680 Managing Nonprofit Organizations
4 Credits
Winter Term, Senior Level
5 Credits
PPPM 522 Grant Proposal Writing
1 Credit
PPPM 581 Fundraising for Nonprofit Organizations
4 Credits
Spring Term, Senior Level
6 Credits
PPPM 586 Philanthropy and Grant Making Seminar
2 Credits
PPPM 684 Public and Nonprofit Financial Management
Total Credits for Senior Level:
15+ Credits
---
Summer Term, Prior to Master's Year
≤ 10 Credits
PPPM 604 Internship or Electives
Can be taken during normal MNM Coursework
1-10 Credits
Fall Term, MNM Coursework
11 Credits
PPPM 618 Public Sector Theory
4 Credits
PPPM 623 Professional Development
1 Credit
PPPM ​686​ Nonprofit 48-hour Charrette
PPPM 687 Nonprofit Board Governance
Electives
Winter Term, MNM Coursework
12 Credits
PPPM 604 Internship
3 Credits
PPPM 687 Nonprofit Board Governance
Spring Term, MNM Coursework
13 Credits
PPPM 687 Nonprofit Board Governance
PPPM 688 Nonprofit Consultancy
Summer Term, MNM Coursework
≤ 10 Credits
PPPM 604 Internship or Electives
Can be taken during normal MNM Coursework
Total Credits for MNM Coursework:
45+ Credits
---
Program Total Credits 
60+ Credits