Required Courses  |  Fields of Interest  |  Sample Curriculum Outline
Application Available: After October 1, the preceding year
Application Deadline: Priority deadline is February 1, 2024. Applications received by that date will be eligible for financial support. Applications may be reviewed after that date on a space-available basis.
Application Decision: The admissions committee meets soon after the application deadline to evaluate application materials. Applicants will be notified by mail of their admission status. Students typically begin the program fall term, but under certain exceptional circumstances, may start mid-year.
Information Sessions: We will be holding virtual information sessions for prospective students on Friday, November 3, 2023 and Friday, January 12, 2024. Please RSVP to Bob Choquette (choquett@uoregon.edu) if you'd like to attend either session for additional details.
The MCRP degree program is accredited by the Planning Accreditation Board.
Learn more: Public Information on Program Performance
Contact Us
Contact Bob Choquette (choquett@uoregon.edu) with questions about admissions procedures or Rebecca Lewis, Program Head (rlewis9@uoregon.edu), with questions about the MCRP curriculum.
---
Degree Overview: Master of Community and Regional Planning

The master of community and regional planning (CRP) prepares innovative civic leaders through a challenging and applied curriculum and an inclusive learning environment. The program empowers students to achieve their full professional potential across various scales in the public, private and nonprofit sector.
The program emphasizes: collaborative and applied learning, disseminating new relevant knowledge through interdisciplinary study, and partnering with state and local partners to solve societal challenges related to economic, environmental, spatial, and social issues.
The Community and Regional Planning program is a professionally accredited master's program that has awarded degrees in planning since 1968. The progressive planning and policy environment in Oregon combined with the award-winning applied projects of the CRP program offer students an innovative learning environment. Our degree program, designed to take two years, enrolls approximately 20 students each year, and our graduates are highly successful in finding jobs after graduation.
---
Unique Aspects of the Community and Regional Planning Program
Here are some of the many reasons students choose to study planning at the University of Oregon.
Applied Learning Opportunities: We offer one of the most applied planning programs in the United States. You will go beyond the classroom to do real work in real communities with real clients in multiple core and elective classes:
 

Community Planning Workshop (CPW) consistently cited by students as a highlight, the workshop goes beyond typical applied instruction. You will work on a range of projects for paying clients who are supervised by experienced planning professionals. By the end of your first year you will be presenting to boards, elected officials, and community organizations or running workshops.
 
Sustainable Cities Initiative (SCI) connects courses from across the university with a client city or organization. Students get to work on real projects offered by professionals in these organizations and present their findings.
Collaborative: Students collaborate inside the classroom through teamwork and outside the class by serving as active participants in the governance of PPPM. Starting with the fall retreat, you can help build a community of colleagues through social events, field trips, and other activities. Our Equity Initiative focuses on creating a more inclusive environment for all students and helps support students for careers in diverse communities.
 
Public Good: The Community and Regional Planning program emphasizes the role of planners to consider outcomes for current and future generations of the public, whether you work in the public, private, or nonprofit sectors. The program values diversity and respect in all its forms in pursuit of a more just and sustainable future. Students and faculty engage in partnerships to solve society's most pressing economic, environmental, spatial, and social issues.
 
Interdisciplinary: The program offers flexibility, allowing you to choose electives that suit your background and career goals. You can also obtain concurrent degrees or certificates with several departments. Options include:
Landscape architecture
Architecture
Environmental studies
Economics
Geography
Sociology
Political science
Law
Research Opportunities:

The Institute for Policy Research and Engagement (IPRE) conducts applied research that assists Oregon communities through planning and technical assistance. Programs include:
Sustainable Cities Institute applied think-tank engaged in research, teaching, and community partnerships related to sustainability in cities.
---
Our Master of Community and Regional Planning Program ranks in the top 10 programs in the West and the top 15 small programs in the country. We train policy-oriented planners to become change agents who'll engage communities and translate innovative ideas into practice to make a real difference. Our commitment to building strong communities, equity and inclusion, flexible curriculum, and extensive career support sets us apart.
---
Community and Regional Planning Required Courses (72 Credits)
Core Courses (35 credits)
PPPM 610 Introduction to Planning Practice (3 credits)
PPPM 608 Workshop in Urban Design (1 credit)
PPPM 612 Legal Issues in Planning (4 credits)
PPPM 613 Planning Analysis I (5 credits)*
PPPM 616 Planning Theory and Ethics (4 credits)
PPPM 617 Human Settlements (4 credits)
PPPM 620 Research Skills (2 credits)
GIS (choose one)

PPPM 534 Urban GIS
PPPM 595 Advanced Urban GIS

Land Use (choose one)

PPPM 640 Land Use Policy
PPPM 510 Planning for Growth and Housing

Public Participation (choose one)

PPPM 510 Community Organizing
PPPM 552 Public Participation in Diverse Communities
PPPM 584 Collaboration

Experiential Learning (12 credits)
PPPM 623 Professional Development I (1 credit)
PPPM 625 & 626 Community Planning Workshop (2 terms required, 10 credits)
PPPM 663 Professional Development II (1 credit)
Fields of Interest (25 credits)
As a planning student, you will select a set of courses in consultation with your advisor that concentrates your electives in one of the established fields of interest, or create your own field of interest in consultation with your advisor.
To see a description and sample list of elective courses for each field of interest, click on the links below. Course offerings change, so sample course lists provided may not include courses of interest to you or may include courses that are unavailable in the coming year. Courses marked with an * indicate a special course designation. This may indicate that instructor approval is needed to register for the course, the schedule is irregular, or course fees apply. Check the UO Course Catalog for more specific information.

For more information about degree requirements, see the Division of Graduate Studies Summary of Master's Degree Minimum Requirements.
---
Careers in Planning

You'll graduate with a broad-based planning education that provides a range of employment opportunities. Oregon graduates have pursued successful careers in a wide range of sectors:
Public sector jobs (local, state and federal):
Local government land use planner
Community development director
Social services staff
Impact assessment specialist
Environmental planner
Emergency services director
Private sector employers:
Planning consultant firms
Private developers
Utility companies
Nonprofit and research employers:
Sustainable business organizations
Economic development corporations
Advocacy groups
Political associations
State research bureaus
---
Internships and Career Support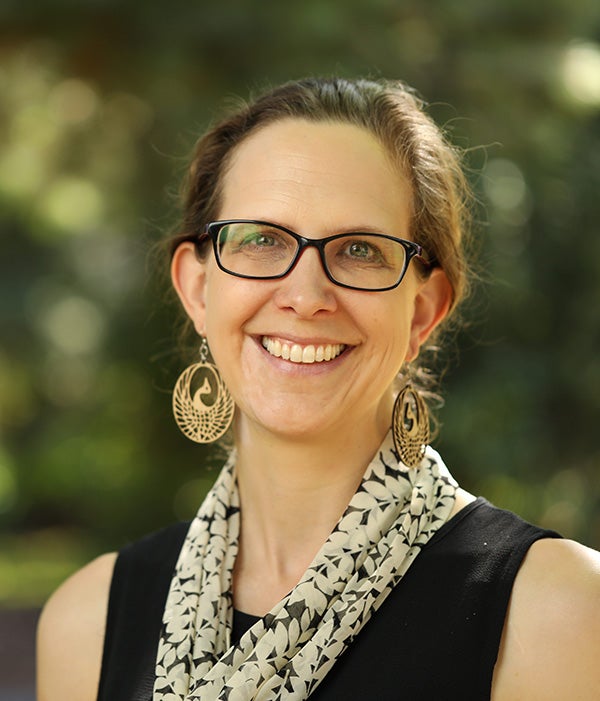 Our Career Services Director (Julie Voelker-Morris) supports graduate students in seeking internships while in school and careers after graduation.
The PPPM Internship Program offers an array of career and professional development services including:
individual consultations
classroom instruction
résumé and cover letter reviews
mock interviews
announcements of internships
---
Sample Curriculum Outline
Fall Term, First Year
14 Credits
610 Intro to Planning Practice (Core)
3 Credits
608 Workshop in Urban Design (Core)
1 Credit
613 Planning Analysis I (Core)
5 Credits
617 Human Settlements (Core)
623 Professional Development (Experiential Learning)
1 Credit
Winter Term, First Year
11–16 Credits
625 Community Planning Workshop (Experiential Learning)
Option: GIS, Land Use, or Public Participation Requirement (Core)
4 Credits
Option: Elective (Field of Interest)
Spring Term, First Year
9–13 Credits
626 Community Planning Workshop (Experiential Learning)
5 Credits
Option: GIS, Land Use, or Public Participation Requirement (Core)
4 Credits
Option: Elective (Field of Interest)
4 Credits
---
Fall Term, Second Year
12 Credits
616 Planning Theory & Ethics (Core)
4 Credits
Option: Elective (Field of Interest)
Option: Elective (Field of Interest)
Winter Term, Second Year
13 Credits
612 Legal Issues in Planning (Core)
4 Credits
663 Professional Development II 
Option: GIS, Land Use, or Public Participation Requirement (Core)
Option: Elective (Field of Interest)
Spring Term, Second Year
8–12 Credits
Option: GIS, Land Use, or Public Participation Requirement (Core)
Option: Elective (Field of Interest)
Option: Elective (Field of Interest)