An expert in Oregon's hiking and history, the founder of a nonpartisan research and educational think tank, and a health plan administrator are the winners of three 2014 awards for public service presented by the UO Department of Planning, Public Policy and Management and the PPPM Advisory Council. The awards ceremony will take place June 12 at the Ford Alumni Center Ballroom on the University of Oregon campus.
William L. Sullivan, best known for his series of Oregon hiking guidebooks, will be presented with the Outstanding Service to Oregon award. Robert D. Atkinson, one of the country's foremost thinkers on innovation economics, is being honored as the 2014 Distinguished Alumnus, and Marian Blankenship, the director of government relations for PacificSource, is being recognized as the 2014 Distinguished Recent Alumna.
The awards ceremony begins at 3 p.m. with a pre-program reception followed by the recognition and awards presentation at 3:30 p.m. Master of ceremonies Jeff Towery is on the PPPM Advisory Council and serves as assistant city manager for the City of Springfield, Oregon. Welcoming remarks will be by Frances Bronet, dean of the School of Architecture and Allied Arts, and Richard Margerum, professor and PPPM department head. A reception at 4:30, with displays of graduate projects, will follow.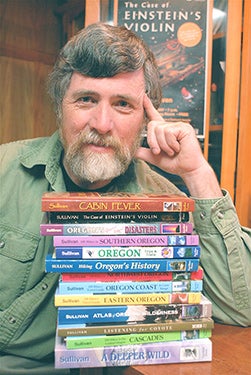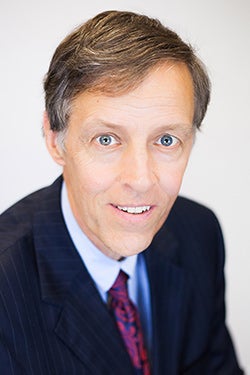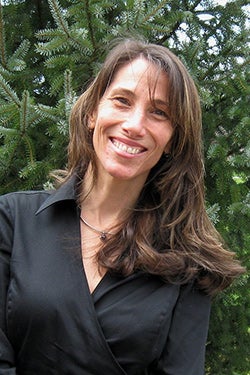 Above: (left) William L. Sullivan received the Outstanding Service to Oregon Award. (middle) Robert D. Atkinson was honored with the Distinguished Alumnus Award. (right) Marian Blankenship received the Distinguished Recent Alumna Award.
William L. Sullivan—Outstanding Service to Oregon Award
Best known for his series of hiking guidebooks, William Sullivan is a writer, historian, civic leader, and environmental advocate who has made substantial contributions to quality of life in Oregon. Sullivan's seventeen books include guides, histories, adventure memoirs, and novels. This body of work demonstrates his longstanding passion for Oregon's natural beauty and history, and his life-long love of the outdoors. He has personally hiked every trail in his books and almost every public trail in the state.
Additionally, Sullivan is an ardent supporter of literacy and the free exchange of ideas and information. He is president of the citizen group Lane Library League, whose mission is to promote library privileges for communities whose residents lack service. As a steward of natural resources, he serves on the board of directors for Oregon Wild (formerly Oregon National Resources Defense Council). In addition, he organizes several events each year that spotlight Oregon authors—the Oregon Authors Table at the Art and the Vineyard Festival, the Oregon Authors Table at the Lane County Fair, and the Authors and Artists Fair, a fundraiser for the Lane Library League at the Lane County Fairgrounds.
Sullivan is a fifth generation Oregonian. He received an English degree from Cornell University, studied at Deep Springs College in the California desert, studied linguistics at Germany's Heidelberg University, and earned a master of arts degree in German literature from the University of Oregon in 1979. The Department of Planning, Public Policy and Management gives the Outstanding Service to Oregon award annually to a member of the general public who has given extraordinary service, over an extended period of time, to the state of Oregon.
Robert D. Atkinson—Distinguished Alumnus Award
Robert D. Atkinson, PhD, is one of the country's foremost thinkers on innovation economics. Atkinson is the founder and president of Information Technology and Innovation Foundation (ITIF) headquartered in Washington, D.C. ITIF is a nonpartisan research and educational institute—a think tank—whose mission is to formulate and promote public policies to advance technological innovation and productivity internationally.
With an extensive background in technology policy, Atkinson has conducted groundbreaking research projects on technology and innovation, is a valued adviser to state and national policy makers, and a popular speaker on innovation policy nationally and internationally. He is the author of Innovation Economics: The Race for Global Advantage (Yale, 2012) and The Past and Future of America's Economy: Long Waves of Innovation That Power Cycles of Growth (Edward Elgar, 2005).
Before coming to ITIF, Atkinson was vice president of the Progressive Policy Institute and Director of PPI's Technology and New Economy Project. Ars Technica listed Atkinson as one of 2009's Tech Policy People to Watch. He has testified before a number of committees in Congress and has appeared CNN, Fox News, MSNBC, NPR, and NBC Nightly News. He received master's in urban planning from the UO in 1985 and his PhD in city and regional planning from the University of North Carolina, Chapel Hill.
Marian Blankenship— Distinguished Recent Alumna Award
Marian Blankenship is the director of government relations for PacificSource, an independent not-for-profit health plan, as well as the executive director of the PacificSource Foundation for Health Improvement. After earning her master in public administration degree from the UO in 2006, she joined the state Public Health Division and Office for Health Policy and Research, leading access to healthcare policy efforts. 
As director of the statewide Safety Net Advisory Council, Blankenship helped produce the comprehensive report on "Oregon's Healthcare Safety Net." She implemented a statewide grant program ensuring access to healthcare for underserved children and developed a community health plan certification program enabling more options for low-income working Oregonians.  She also mobilized community health access initiatives—convening learning collaboratives and developing policies supportive of community-created solutions. 
In 2011, Blankenship joined PacificSource, during an exciting time in state and federal health reform, and assisted in the passage of Oregon's landmark Medicaid and Affordable Care Act-related reforms. Her commitment to access for vulnerable populations, community health initiatives, and health system transformation continues through her philanthropic leadership.  She serves on the Pay for Prevention steering committee, chaired by Governor John Kitzhaber and Congressman Earl Blumenauer, is a member of the Lane County Early Learning Council Governance Consortium, and sits on the Slocum Foundation Board.
The PPPM Advisory Council was established in the mid-1990s. It consists of from twelve to twenty members. The council has direct involvement with faculty members and students in a variety of ways and is involved in constituency building and other development efforts. The members are chosen to reflect a cross-section of PPPM's scholarly and professional specializations—public management, nonprofit management, environmental planning and natural resource management, community economic and social development, and social policy/planning and community organizing.