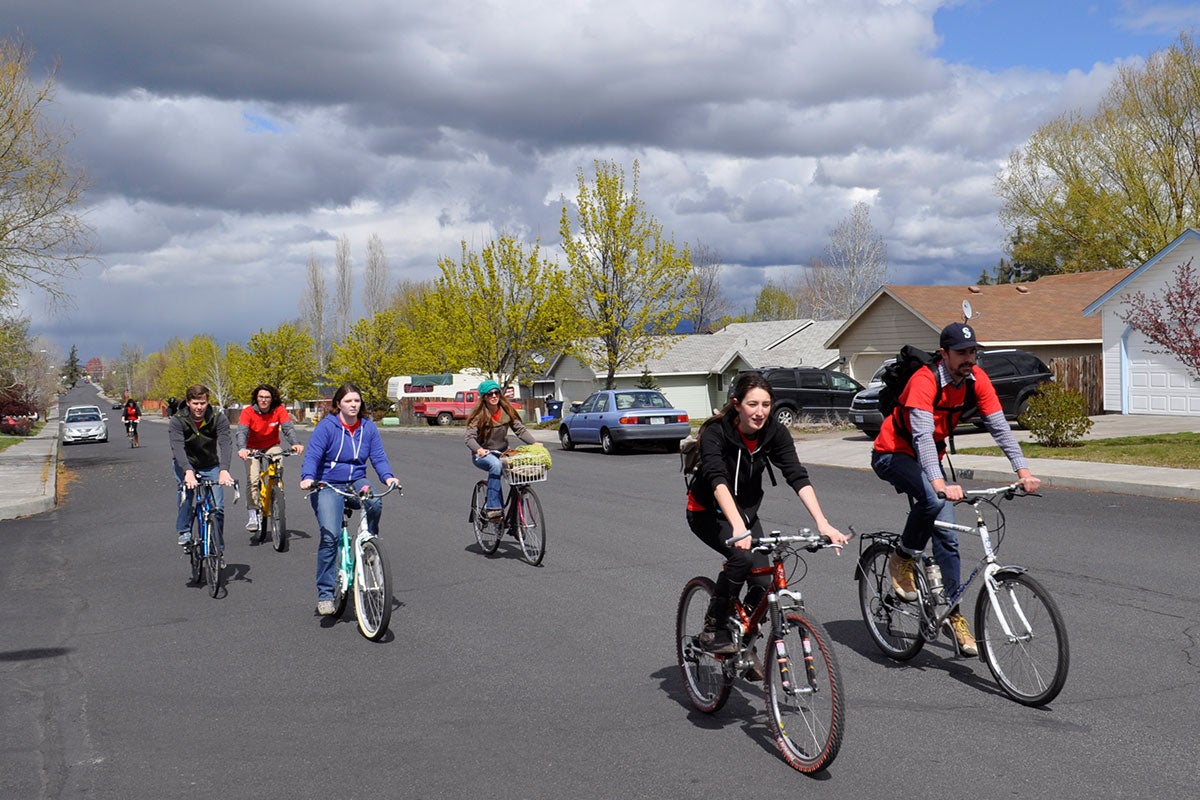 Students working on the 2015-2016 SCYP partnership with Redmond
Beginning in September 2019, the UO Sustainable City Year Program (SCYP) will collaborate with the Lane Transit District (LTD) to work on priority projects such as increasing connectivity in rural Lane County communities, integrating bike sharing, and preparing the area for the 2021 International Association of Athletics Federation (IAFF) World Championships hosted in Eugene, Oregon.
SCYP is housed within the multidisciplinary Sustainable Cities Institute (SCI), whose co-directors are Planning, Public Policy and Management Professor Marc Schlossberg and School of Architecture & Environment Professor Nico Larco.
"LTD's riders and taxpayers have been the beneficiary of the good work SCI and its SCYP have provided to our agency in the past," Aurora Jackson, LTD's general manager, told Mass Transit magazine. 
The program partnered with LTD once before in 2012.
Read more about the partnership at Mass Transit.