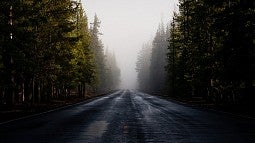 Aimee Okotie-Oyekan is a master's student double majoring in Environmental Studies and Community and Regional Planning. She was recently appointed to serve on the State of Oregon's Land Conservation and Development Commission (LCDC). She won the Places Essay contest for her examination of environmental identity through the lens of the adaptive re-use project.
In addition, Associate Professor Rebecca Lewis from the School of Planning, Public Policy and Management is serving as an alternate on this committee.
The LCDC is working to update Oregon's Transportation Planning Rules and related administrative rules. This work focuses on strengthening Oregon's administrative rules about transportation and housing planning, particularly for the state's urban areas with populations of more than 50,000 people (Albany, Bend, Corvallis, Eugene/Springfield, Grants Pass, Medford/Ashland, Portland Metro, Salem/Keizer).
The Rulemaking Advisory Committee will focus on greenhouse gas reduction goals through rule updates while increasing housing choice and creating more equitable outcomes for community members on the ground.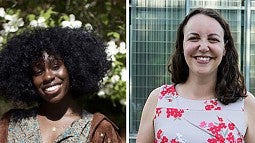 Aimee Okotie-Oyekan and Rebecca Lewis