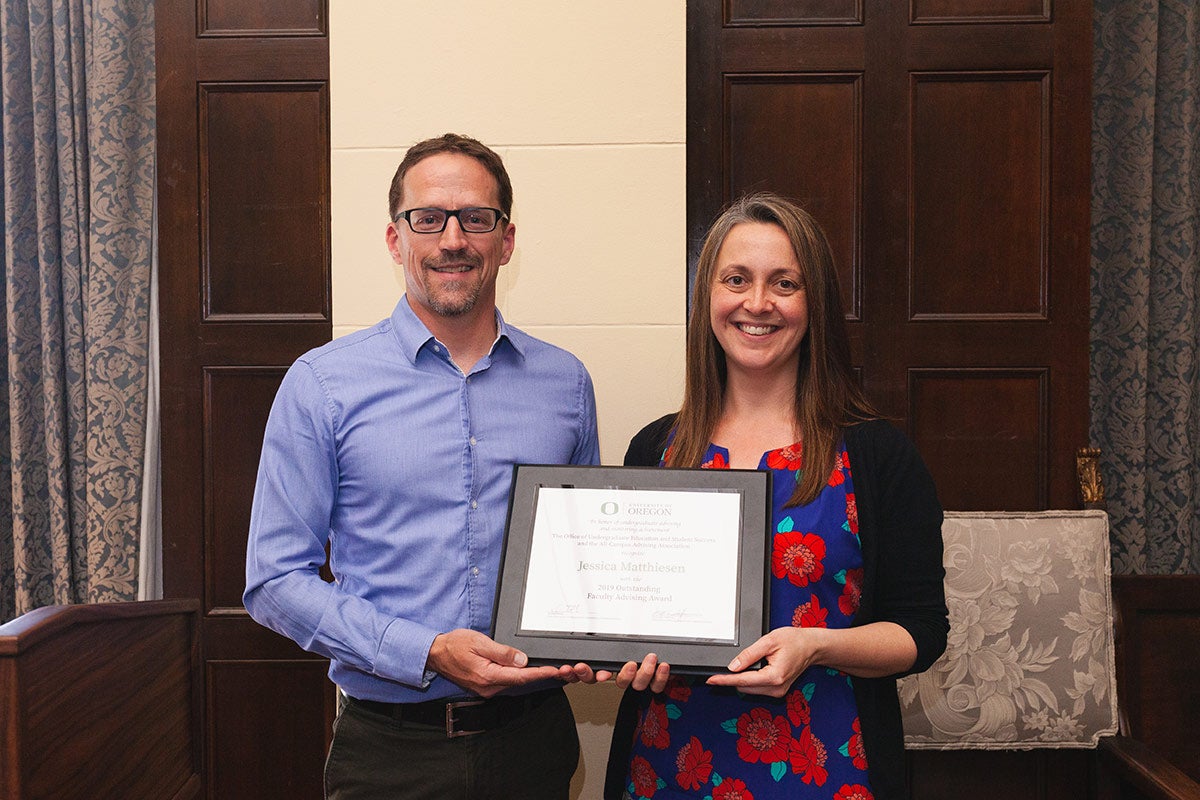 Award winner Jessica Matthiesen with Richard Margerum, Head of School for PPPM and director of the Master of Community and Regional Planning program.
The University of Oregon recently awarded one of two 2019 Undergraduate Advising Awards to Jessica Matthiesen, the undergraduate internship director and undergraduate program manager in the School of Planning, Public Policy and Management (PPPM).
Matthiesen was recognized with the outstanding faculty advisor award. Recipients receive a $2,000 award stipend and are nominated to the National Academic Advising Associationfor an award as well.
The UO chose her from a group of 100 nominations made up of 50 individual faculty and professional advisors from across the university.
In 2009, Matthiesen received a Master of Public Administration and a Graduate Certificate in Nonprofit Management from PPPM. She studied psychology and general science as a UO undergraduate.
Read more about the awards at Around the O.