Roderick Hall
Housing Advocate. Community Organizer. Animal Crossing Stan.
Roderick Hall
Housing Advocate. Community Organizer. Animal Crossing Stan.
From North Carolina to Eugene to Los Angeles: A Public Service Journey
Hailing from Armour, North Carolina, Roderick Hall (Master of Community and Regional Planning, '19) came to the School of Planning, Public Policy and Management (PPPM) because they were seeking a practical program that provided hands-on experience, collaboration with rural environments, and development for communities that have less access to resources.
"I'm from a small town and my town is predominately black. Growing up I didn't have things like a community center with all of these resources that would expose me to a wider world. That's just not prevalent in rural communities around this nation and, in general, around the world," said Hall. "I wanted to learn how to develop the resources to make a difference in these types of communities."
While in graduate school, Hall—a recipient of The Graduate School's Promising Scholar Award—grew interested in housing while researching housing needs across Oregon with Co-Director of the Institute for Policy Research and Engagement (IPRE) and PPPM Associate Professor Rebecca Lewis and outgoing IPRE Director and PPPM Instructor Robert Parker. Their master's thesis examined what demographic factors contributed to housing needs.
While in school, Hall was an IPRE project member; an intern at Cornerstone Community Housing, an affordable housing organization in Eugene; and a student representative of the American Planning Association Small Town and Rural Planning Division. They also studied abroad in Paris and interned in Beijing (for which they received a Freeman Asia scholarship)—in both locales, they investigated their built environments.
Post-graduation, Hall became the Affordable Rental Housing Research Analyst for the State of Oregon. In February 2020, they relocated to Los Angeles to become the Director of Organizing for Abundant Housing L.A., a nonprofit that advocates for equitable housing.
"A big part of my work is getting a structure in place to ensure that volunteers can get involved," Hall said of their role of Abundant Housing L.A. That includes working with community members on how they can get involved in local government, from neighborhood councils to housing commissions. "We have solutions that we believe, based on data-driven and empirically sound research, will work to produce more housing in the L.A region."
And Hall even brings their passion for community into their hobbies. "Animal Crossing is a game that puts community development in the palm of your hands," Hall said. "It's fun to try and put some of my real-life skills to use virtually."
Listen to the podcast to learn more about Hall's journey. Read more below about students, alumni, and faculty in the School of Planning, Public Policy and Management.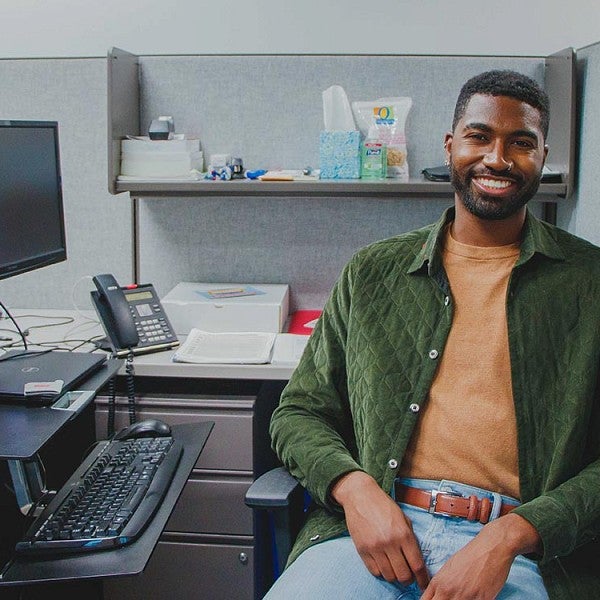 At Hall's former Portland office with the State of Oregon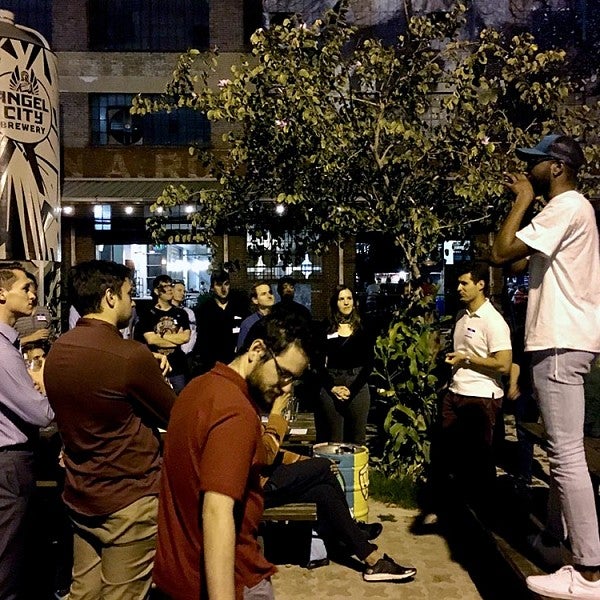 Hall introduces himself to the Abundant Housing L.A. group in March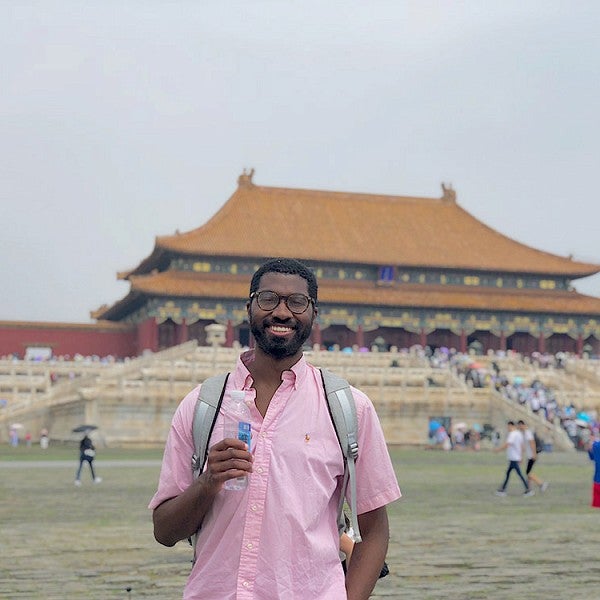 Hall during their internship in Beijing